5 Things High Demand Employers Do to Attract and Retain Top Talent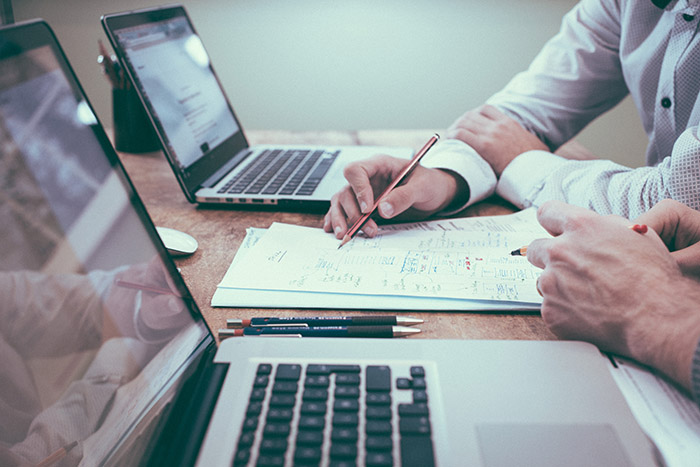 Two big challenges all companies face: turnover and keeping people happy. The average company loses over 25 percent of its staff annually. (Yikes.) Those who remain are often not fully engaged and maybe even looking for their next opportunity. Losing smart, productive people with native knowledge of the business, key contacts in your industry, and a history of execution is painful and disruptive.
Here are some critical things employers should do to reduce churn and promote tenure among staff.
Begin from within. Many candidates come from referrals. Make sure your employees sing your praises both inside and outside of your walls. Anonymous sites like Glassdoor are being used more frequently among discerning career seekers and the aggregated reviews are a very public referendum on the clarity of your core values and mission.
Create job postings that reflect your culture. If you want to attract polished executives, keep your prose professional. If you want new graduates, keep that lingo conversational, dawg. Avoid cliche terms that fail to illuminate the role. Instead, speak clearly to the type of person who possesses the characteristics you desire.
Ensure that a potential employee's first impression of your organization is positive. Whether it's a phone call, face-to-face meeting, or panel interview, everyone who interacts with the candidate should already represent the organization positively. You can't fake this stuff.
Make the first day memorable. Most new employees don't need a lot of swag to instantly feel a part of the team (although it doesn't hurt) but they do need to feel as if you planned for their arrival. The more of an investment an organization puts into a new employee's first week (i.e. providing lunch the first day, giving a map of the surrounding area so they are ready to go solo, assigning a work buddy…), the longer that employee will remain a part of the team. You should have a well-defined 90-day on-boarding process that ensures employees have a solid runway to learn, interact with their peers and check in with their managers. The average employee makes up their mind about their new company within the first week of employment. The first 90 days should outline clear expectations of the role, opportunities to work with a good cross section of the organization, and should focus heavily on culture.
Listen. Ensure leaders spend time with assigned associates to discuss the good, the bad, and the Clint Eastwood. This allows time to address concerns before they become reasons to leave. Provide an opportunity for constructive, honest dialogue. Trust us. It's important.
—
Chris Cottrell is a Talent Sourcing Manager for Careerlink, Omaha's only local job board.  Chris' role is to build relationships community-wide in an effort to identify and highlight the talent within Omaha's workforce and guide them to appropriate Careerlink partners.  Chris' role also includes consultatory services to both candidates and businesses seeking customized advice to fit their particular needs.  Chris is also an adjunct for Bellevue University within the field of Talent Management, an active member of the Greater Omaha Chamber Engagement Counsel, a Board Member of the Bellevue Offutt Rising Professionals (BORP) group as well as Bellevue University's newly launched Hospitality Management program.  Chris prides herself on authenticity, follow-up and building relationships through the sacred art of sarcasm.