Iowa Western Community College
Education/Training
Employees
+ 500 Employees
About
President's Message Campus & Centers Key Phone Numbers Our Mission Registration Departments President's Message I am pleased that you have selected Iowa Western, or are cons...
More about us
About
President's Message
I am pleased that you have selected Iowa Western, or are considering Iowa Western, as the post-secondary institution to help you achieve your goals. This catalog represents the services and programs that we believe can help you. You will find that all of us here are interested in helping you as you pursue your goals.
The people of Iowa Western Community College can best be described as caring and committed. We take an interest in each student and we are committed to providing learning opportunities that challenge you to your best level of achievement.
Our corporate values and beliefs focus Iowa Western on the goal to be the finest institution of our kind and size in America, an institution whose faculty and staff truly care about students and their dreams, an institution committed enough to act with passion, an institution known for its quality education which challenges students to outstanding accomplishment and which values excellence and excellent accomplishment.
We believe that you will find your learning experience here at Iowa Western to be the best educational experience of your life.
Dan Kinney
President
Campus & Centers
The Council Bluffs Campus
Instructional services at the Council Bluffs Campus include a comprehensive arts and sciences program which is offered days, evening, weekends, and through public television. Included are more than thirty-five vocational-technical programs in engineering and computer technology, trade and industrial education, office occupations, health occupations, and other specialized technical programs.
In addition, support services are provided in the areas of student services, special needs, and learning resources.
---
The Clarinda Campus
Instructional services at the Clarinda Campus include a comprehensive arts and sciences program and three vocational-technical programs, Mechanical Technology, Practical Nursing, and Secretarial Science. Supportive services are provided by Student Services and Learning Resources. Collegiate sports, intramurals, drama, music, and student organizations are extracurricular activities available to students.
The eight acre Clarinda Campus is located in east Clarinda, adjacent to the city park and fairgrounds. This location provides accessibility to recreational facilities including tennis courts, a baseball diamond, and an indoor swimming pool. A reconditioned railroad depot serves as a student union, providing a recreational room, general lounge and student meals.
---
The Cass County and Shelby County Centers
The College offers a schedule of arts and sciences courses called the Success by Degrees program at both Cass County (Atlantic) and Shelby County (Harlan) Centers. By following this program, an Associate Degree can be earned in three years by attending night classes part-time at either center. In addition, the Shelby County Center offers a one-year Practical Nursing program. Each center also offers a wide range of continuing education classes in such areas as cosmetology, secretarial and office occupations training, real estate and insurance, business management, consumer education, recreation, and many others. Presently, the Cass County facility is located at 906 Sunnyside Lane in Atlantic, and the Shelby County site is at 2712 Twelfth Street in Harlan.
---
Page/Fremont County Center
The College offers selected courses from its arts and sciences program at this center coupled with offerings of continuing education classes. These classes are conducted at the Page/Fremont County (Shenandoah) Center located at 1209 Fifth Avenue in Shenandoah and other locations throughout the area.
---
Other Centers
The College offers educational opportunities throughout Merged Area XIII. Every community in Merged Area XIII exists as a potential center for instructional services. Community Services, Arts and Sciences (through extension courses), and Vocational-Technical cooperate in assessing needs for instructional services throughout Merged Area XIII. A community may be designated as an instructional center whenever sufficient enrollments warrant such designation.
---
Key Phone Numbers
Admissions Office Locations and Phone Numbers
You may obtain information about the College and submit applications or other required documents to the following address:
Our Mission
Iowa Western Community College is a comprehensive two-year college located in southwest Iowa. The college has more than 80 applied science and technology and college transfer programs, an extensive continuing education department, a small business development center and a career center for students and the public. Recently, IWCC added the International Business Institute, increasing its commitment to meet the educational needs of the future.
A variety of collegiate activities abound. Female athletes can choose from basketball, softball and volleyball and male athletes can choose from basketball and baseball. A variety of other activities like concerts, comedians and intramural sports are scheduled throughout the year for everyone's enjoyment. Students interested in journalism and broadcasting can work at the Iowa Western Chronicle, the student's newspaper or intern at 89.7 The River, a public radio station which transmits news and alternative contemporary music to the heartland region.
About 3,600 credit-earning students enroll each semester. Since 1967, over 13,000 students have graduated from Iowa Western. In addition, more than 40,000 students enroll in adult and continuing education classes each year. The college is accredited by the North Central Association of Colleges and Schools. Students planning to enter a four-year institution will find their credits transfer easily to many schools in the region. With an average student age of 25, Iowa Western provides training for students just out of high school, those coming back after a few years in the work force and adult students making a career change.
Registration
Registration Process
Registration is the process of selecting a program of studies, officially enrolling for class(es) and the payment of all tuition and fees. Dates of registration and instructions are published each term in the Schedule of Classes.
Assistance will be given by counselors, faculty and other staff members when registering. However, it is the responsibility of the student to be certain that the courses selected will meet the requirement for the degree or diploma sought.
Completion of the registration process includes:
New students, transfer students or students changing major or program of study must obtain a permit to register from the Admissions Office.
Registering for classes at the Registrar's Office.
Payment of all tuition and fees.
Class attendance is not permitted after the first week of classes during any term until all steps of official class registration have been completed.
---
Late Registration
The period of late registration for day classes closes after one week of classes (five days in session). The period of late registration for evening, night and weekend classes closes prior to the second meeting of the class during any term. (See college calendar in front of catalog.) Final registration must be completed by the date set for the beginning of the term or a late registration fee will be assessed. This fee must be paid at the time students complete their registration.
Following the late registration period, students may register for classes under extenuating circumstances with permission of the Registrar.
---
Changes in Registration
Students should plan their academic programs carefully so that subsequent changes may be kept to a minimum.
---
Adding a Course
Students who wish to add a course during the term or in some way change their class schedule must secure permission through the Registrar's Office. Students may add a course at any time through the fifth class day of a term or before the second meeting of a night or weekend class. Regular tuition and fees will be charged.
---
Dropping a Course
Sixteen-week term: A student may drop a class through the twelfth week of a regular semester.
Eight-week term: A student may drop a class through the sixth week of an eight-week term.
Interim classes: A student may drop an interim class through three-fourths of the length of the class.
A 'W' grade is recorded on the student's permanent record if the drop occurs after the term begins.
Students may drop individual courses from their schedules any time up to the official last day to drop. After this time, students must remain enrolled in scheduled classes. Failure to attend class once registered does not cancel registration or tuition and fees owed for any class or classes. Failure to change registration status will result in a grade of 'F' recorded on the permanent record.
A change in registration is not official until it is received by the Records and Registration Office. All deadlines regarding changes are the responsibility of the student to see that all forms reach that office and they carry signatures as necessary.
---
Adding and Dropping Courses
Courses dropped and added simultaneously which have the same number of credit hours will be treated as an even exchange of tuition and fees during the refund period of each semester or term. Changes in course sections will be allowed only by retaining the same instructor and with the permission of that instructor.
Course level changes as recommended by the instructor may also be permitted.
Change of registration forms can be obtained from the Records and Registration Office.
---
Official Withdrawal From College
Students who find it necessary to withdraw from the college must do so through the Records and Registration Office where arrangements for an exit interview will be made. Students who register for classes but do not plan to attend must notify the Records and Registration Office prior to the first day of the term or they will be responsible for all tuition and fee changes and receive failing grades.
Students may withdraw from the College at any time prior to the last day to drop classes and receive a grade of 'W' for all courses. This deadline is through the twelfth week of a regular term or adjusted date for a short term. Withdrawals are not effective until written notification is received in the Records and Registration Office. If a grade of 'W' is to be recorded, the notification must be received by the deadline date. Again, failure to attend class once registered does not cancel registration or tuition and fees obligations in any class or classes. Failure to change registration status will result in a grade of 'F' recorded on the permanent record.
Students who have received Federal loans - Stafford, SLS, PLUS, or Perkins - must complete all exit processing requirements through the Student Financial Services Office.
---
Repeating a Course
Students may repeat courses for an improved grade. When courses are repeated, only the new grade will be reflected on the permanent record. The previous attempted course will be given the 'X' symbol to indicate the course was repeated. Only the repeat grade will be used to determine the cumulative grade point average, and only credits from the repeated course will be counted toward graduation requirements.
Students may repeat a course as many times as they wish in an effort to improve a grade. However, a student may not repeat a course and then choose the better of the grades. Students who have questions regarding how this policy applies to their situation, should contact the Registrar.
---
Retention of Student Records
Iowa Western Community College retains the official academic record (transcript) of enrollment and credit earned in the college's credit programs in perpetuity. Student Financial Aid records are retained for five years, all other student record documents are destroyed three years after the students last enrollment at the College.
Students who believe there is any inaccuracy in their official academic record (transcript) must notify the Registrar's Office immediately. After student's records are destroyed, the official academic transcript cannot be changed. The transcript is the final, accurate record of academic accomplishment.
Departments
School of Arts & Science
Accounting, Art, Biology, Business, Criminal Justice, Coaching, Drama, Economics, Education, Foreign Language, Forensics, Gerontology Studies, History, Humanities, Mathematics, Music, Physical Education, Physics, Pre-Profession Degrees, Sociology, Speech & more . . .
School of Applied Science & Technology
Agriculture, Automotive, Aviation Maintenance, Building Trades, Civil Engineering, CAD, Child Development, Computer Programming & Science, Culinary Arts, Dental Assistant, Diesel Mechanics, Electrical and Electronics, Fashion, Fire Science, Industrial Machining, Industrial Operations, Lodging Operations, Machine Tool, Management, Marketing, Mechanical Technology, Medical Assistant, Microcomputers, Office Management, Parts Management, Nursing, Safety, Sign Language, Tool & Die, Welding & more . . .
Continuing Education
Adult Basic Skills, Apprenticeship, Arts & Crafts, Business & Management, Classes on the Internet, Computers, Cooking, Economic Development, Family Living, Health and Recreation, Health Occupations, Music, ISO 9000, Personal Development, Sewing, Small Business, Vocational & Trades & more . . .
Any questions about this information?
webmaster@iwcc.cc.ia.us
Read Less
2700 College Road Council Bluffs, IA 51503 United States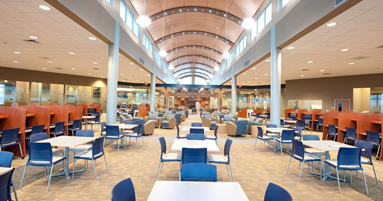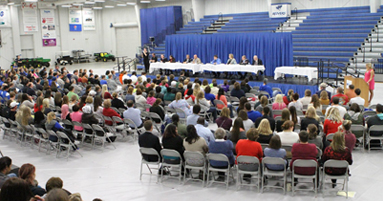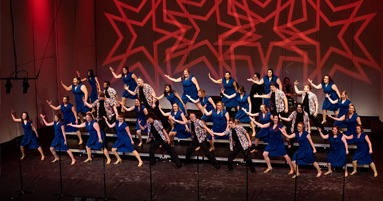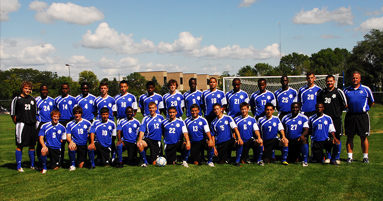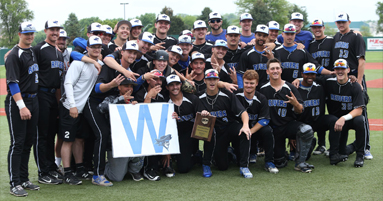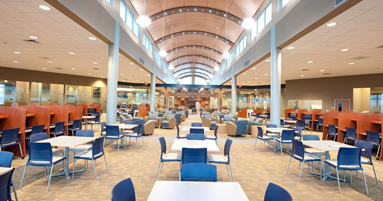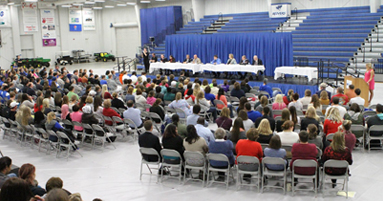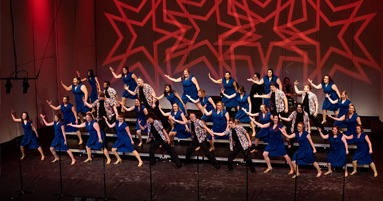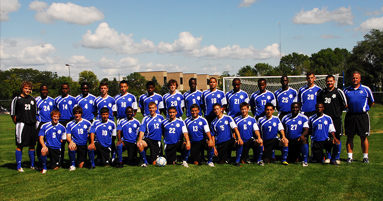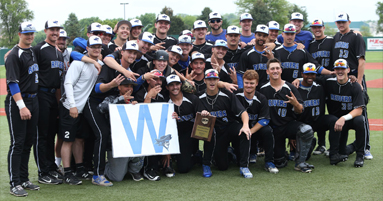 Our Culture
"We believe that faculty, students, staff, and community are equal stakeholders in the culture of our learning community. Each and every individual has dignity and worth." - Dr. Dan Kinney, President