Madonna Rehabilitation Hospital
Health Care/Wellness/Fitness
Employees
+ 2,000 Employees
About
At Madonna ... Now you can. As one of the nation's foremost rehabilitation facilities for children and adults, Madonna Rehabilitation Hospital in Lincoln, Neb., offers many highly specialized ...
More about us
About
At Madonna ...

Now you can.
As one of the nation's foremost rehabilitation facilities for children and adults, Madonna Rehabilitation Hospital in Lincoln, Neb., offers many highly specialized programs and services for those who have suffered a debilitating injury or illness. The hospital is a state-ofthe-art facility where patients achieve the most independent and productive lifestyle possible through Madonna's accredited rehabilitation programs.
At Madonna, our message to our patients is "Now you can," meaning that despite the lifealtering event experienced, patients can work with their nurses and therapists to get back to their life roles. Those three words also mean a lot to a Madonna nurse!  
Now you can....
turn work into your life's mission
see the impact you have on the patients and their families
learn new skills and advance your career
Love your job and your hospital team
Go home at the end of a shift knowing you've made a difference
Professional Development
Madonna allows nurses to specialize in subjects that interest them. The nurses then serve as champions for their clinical teams. The hospital invests additional training and education in these individuals to further develop their level of expertise.
We also support the overall professional development of our nursing staff. Monthly CEUs are offered free-of-charge to meet licensure requirements. Local, regional and national speakers present on topics identified as priorities by the clinical staff.
Madonna provides educational, as well as financial assistance to nurses pursuing professional certification in areas such as rehabilitation, medical, surgical, gerontology and wound/ostomy care.  
Interdisciplinary teams
The hospital embraces a systems framework, which means we believe in an integrated, interdisciplinary approach to patient-focused care. The contributions of all clinical specialties are both expected and respected in our setting.
A professional practice ladder (ICAN) is used to recognize the bedside staff who are involved in initiatives that improve the clinical care provided to our patients.  
More time with patients
As a nurse who pursued this profession to work directly with patients, you will enjoy the time you have with patients at Madonna to build relationships and get to know family members. You'll work alongside other clinical professionals committed to quality care. Rehabilitation nursing involves a holistic approach with the goal of maximizing patients' abilities, independence and self reliance.
Camaraderie
Madonna employees become part of the hospital family. We sponsor many opportunities to have fun with coworkers, like the Nurses' Week Volleyball Tournament, a Chili Cook-off Contest and other enjoyable events that are employee and family oriented.
Madonna can make a difference for you, too:
Great benefits
Preceptor program
Set schedules: no rotating shifts or mandatory overtime
On-site child care
Tuition reimbursement and FREE continuing education
Discount to Madonna ProActive, a medically based health and fitness center
Didn't think you could have everything you wanted in a nursing career?
Now you can!
Get more information and see our current openings at the Madonna Rehabilitation Hospital Web site (
www.Madonna.org/career_opportunities/recruitment.html
.) or call for your personal tour today 402/483-9450.
Read Less
5401 South St Lincoln, NE 68506 United States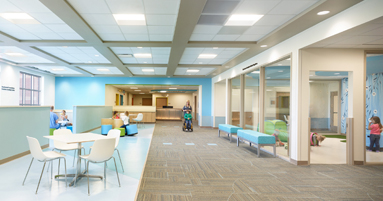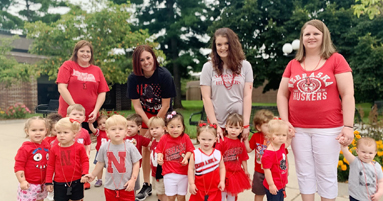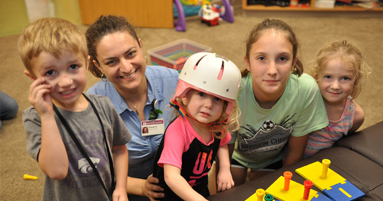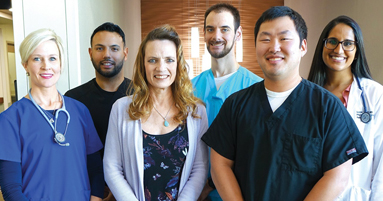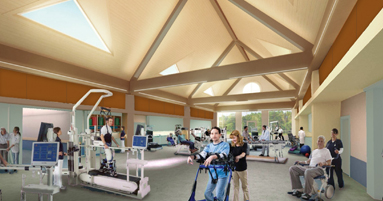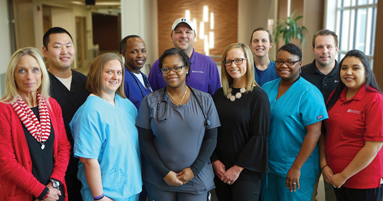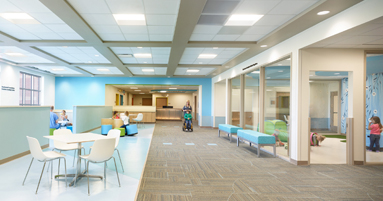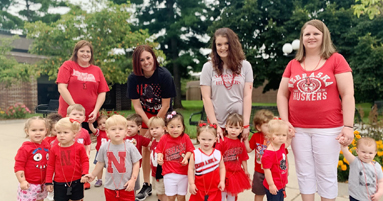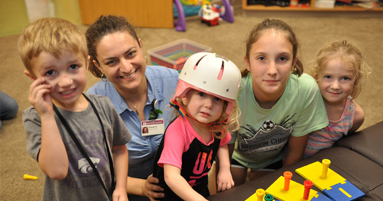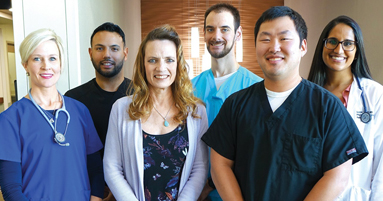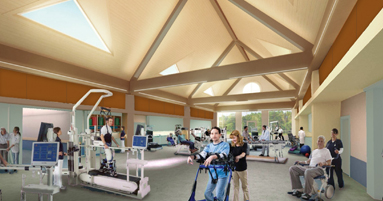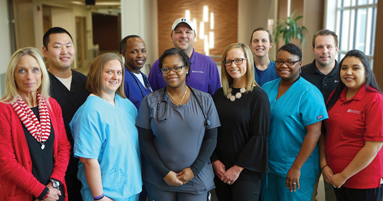 Our Culture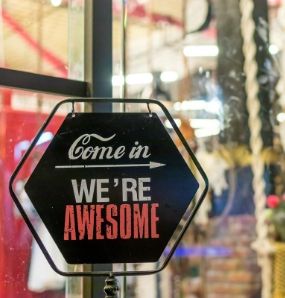 Madonna believes in providing our teams with the tools they need to achieve success inside and outside of work. With access to beautiful and well-maintained campus spaces and the latest technology.
Discover what working at Madonna Rehabilitation Hospital is all about!