Immanuel
Health Care/Wellness/Fitness
Employees
+ 2,000 Employees
About
If you're looking for more than a paycheck—rather the opportunity to make a difference in the lives of seniors and to become part of something much larger than yourself—you'v...
More about us
About
If you're looking for more than a paycheck—rather the opportunity to make a difference in the lives of seniors and to become part of something much larger than yourself—you've come to the right place.
Immanuel Communities and PACE (Programs of All-Inclusive Care for the Elderly) are part of a larger organization—Immanuel—that has been serving the Omaha community for more than 120 years.
And though we've grown and changed during that century, we've never strayed from the mission set forth by our founders—to serve our neighbors, to fill gaps in community health and services and to express Christ's love in our lives and our works.
Immanuel began as a Lutheran ministry in 1887—the Evangelical Lutheran Immanuel Association for Works for Charity. Led by Pastor E.A. Fogelstrom and five Deaconesses, the group was dedicated to "works of mercy"—establishing programs that served the sick, cared for and educated orphaned children and offered support to the elderly.
This ministry grew and thrived, leading to the establishment of Immanuel Hospital a few years later—and eventually to our family of senior living Communities. Today, guided by the Nebraska Synod of the Evangelical Lutheran Church in America, Immanuel is Nebraska's leader in senior housing and services. We're a founding partner in Alegent Health, the region's largest medical system. And through Immanuel Communities, we're constantly improving and innovating our senior living offerings.
Immanuel Communities offer Independent and Assisted Living options, Memory Support and in partnership with Alegent Health, long-term care.
Immanuel Village 6803 N. 68th Plaza Omaha, NE 68152
Lakeside Village 17475 Frances Street Omaha, NE 68130
Pacific Springs Village 805 S. 173rd Court Omaha, NE 68118
The Landing at Williamsburg Village 3500 Faulkner Drive Lincoln, NE 68516
Trinity Village 522 West Lincoln Street Papillion, NE 68046
Immanuel Courtyard 6757 Newport Avenue, Suite 100 Omaha, NE 68152
Assisted Living at Immanuel Courtyard 6759 Newport Avenue, Suite 100 Omaha, NE 68152
Trinity Courtyard 620 West Lincoln Street Papillion, NE 68046
AgeWell by Immanuel—innovative services and fitness programming for residents and outside members especially tailored to adults ages 55 and older.
Lifeline by Immanuel—affordable emergency call system offering peace of mind to Immanuel residents and older adults and older adults living outside our communities.
PACE is focused on the elderly who desire to live at home. These providers offer a full spectrum of health care services, from primary to acute to long-term care. The program is centered on the belief that it is better for the well-being of those with chronic care needs to be served in their homes and communities whenever possible.
Employment Opportunities:
Immanuel Communities is committed to providing a CHRIST work environment that fosters Compassion, Honor, Relationships, Integrity, Serve and Teamwork.
At Immanuel, our tagline "Uniquely Your Own" applies to both residents and employees. We recognize and reward our employees for exceptional job performance. We provide generous education and job training along with the opportunity to learn and grow on the job. We have been designated a WELCOM Gold Well Workplace and support and encourage all of our employees to participate in innovative wellness programs. We are dedicated to recruiting and retaining only the highest quality associates. Outstanding Benefits:
Medical, Dental, Life Disability Insurance
401 (K) plan
Tuition Assistance
Short and Long term Disability Insurance
Paid on-the-job training
Paid time-off after 31 days of employment
Free access to Wellness Centers
Professional growth potential from within At Immanuel Communities and PACE, we can't imagine a life more rewarding than helping others live theirs to the fullest.
Read Less
5858 Wenninghoff Rd, Ste 2 Omaha, NE 68134 United States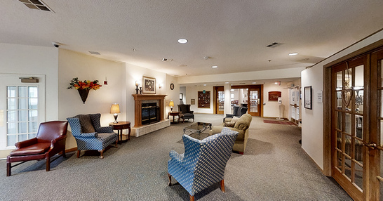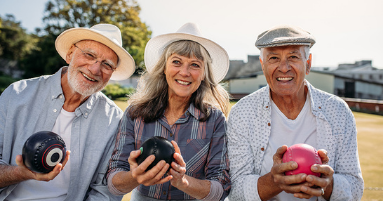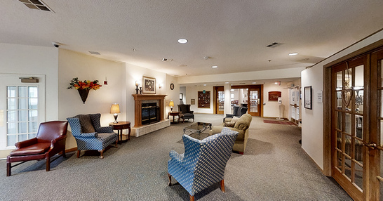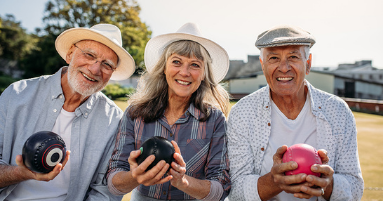 Technologies
Healthcare - Administration
Healthcare - Administration
Our Culture
Immanuel is about community. A community and family of friends doing life together.
Discover what working at Immanuel is all about!
Questions & Answers

Provided by company
No questions/answers have been posted for this employer profile.
Didn't find your answer? Log in to ask a question!