Baxter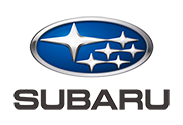 About Baxter Auto
Baxter Auto is a family-owned and locally-operated dealership group serving Omaha, Lincoln, Kansas City and Colorado Springs, supporting the vision Talton (Tal) Anderson, founder of Baxter, created almost 60 years ago. Baxter provides superior customer service and quality new, used and pre-owned vehicles. Baxter became what it is today through the continued support of its loyal customers, employees, and the local community.
Baxter's 22 dealerships across Omaha, Lincoln, Kansas City and Colorado Springs represent many different car brands, ranging from affordable to luxury vehicles:
History of Baxter
Back in 1957, Johnny Baxter purchased Briley Motors, renaming it Johnny Baxter. At the same time, Talton (Tal) Anderson worked part-time for Baxter to support his way through college. Just three years later he approached Johnny Baxter about buying the business and by 1984, Tal became the sole owner of the Baxter Chrysler Plymouth dealership.
In 1988, Tal expanded into Bellevue by opening Southroads Toyota which soon became the largest Toyota dealer in a four-state area. The group opened the first luxury brand dealership, Lexus of Omaha, in 1990. Through Tal's commitment and dedication to his customers and community, Baxter continued to expand over the next few decades, opening stores in Omaha, La Vista, Lincoln and Kansas City.
In 2002, Baxter expanded its dealerships at the La Vista Auto Mall and broke ground in 2006 on two dealerships at the Village Pointe Auto Mall. An opportunity in Kansas City allowed the development of the Legends Auto Mall and the opening of Legends Toyota in 2008, followed by Legends Honda in 2013. That same year, Baxter opened a new dealership in Bellevue.
In 2015, Baxter acquired five dealerships near Westroads Mall and plans to grow each into a state-of-the-art dealership. In 2016, Baxter expanded by acquiring Lexus of Colorado Springs. The leaders of the Baxter dealerships, including Tal's daughter, Angie, and son, Mickey, remain committed to Tal's vision of providing quality vehicles and customer service.
Visit our Dealership Websites:
Audi Omaha: http://www.AudiOmaha.com
Baxter CDJR West Dodge: http://www.BaxterChryslerJeepDodge.net
Baxter Ford West Dodge: http://www.BaxterFord.com
Baxter Subaru: http://www.BaxterSubaru.com
Baxter Volkswagen Westroads: http://www.BaxterVolkswagen.com
Fiat of Omaha: http://www.FiatofOmaha.com
Infiniti of Omaha: http://www.InfinitiofOmaha.com
Legends Honda: http://www.LegendsHonda.com
Legends Toyota: http://www.LegendsToyota.com
Lexus of Lincoln: http://www.LexusofLincoln.com
Lexus of Omaha: http://www.LexusofOmaha.com
Lexus of Colorado Springs: http://www.lexusofcoloradosprings.com
Mercedes-Benz of Omaha: http://www.OmahaMercedes.com
Baxter CDJR Bellevue: http://www.Baxtercdjrbellevue.com
Baxter CDJR La Vista: http://www.baxtercdjrlavista.com
Baxter CDJR Lincoln: http://www.Baxtercdjrlincoln.com
Baxter Ford South: http://www.BaxterFordSouth.com
Baxter Toyota La Vista: http://www.ToyotaofLaVista.com
Baxter Toyota Lincoln: http://www.ToyotaofLincoln.com
Baxter Volkswagen La Vista: http://www.BaxterVW.com