Workplace Challenges in a Hybrid Environment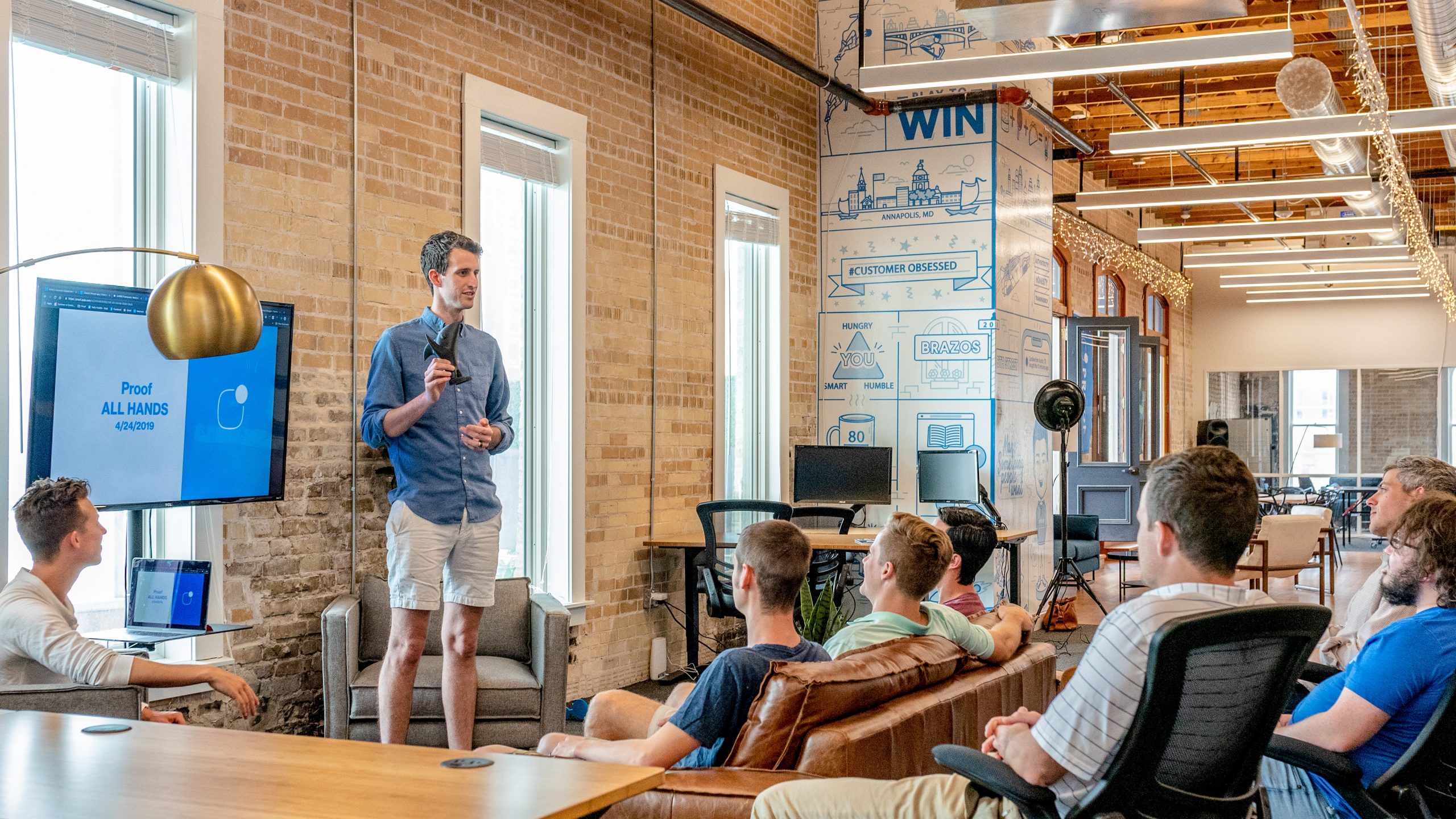 Workplace Challenges in a Hybrid Environment
Are you facing the shifting needs and expectations of your employees?  As businesses transition into a post-Covid reality companies are beginning to entertain adoption of fully remote or hybrid environments.
According to statistics, 60% of employees are back in the office with only 49% of those workers wanting to be on-site.  The ever growing popularity of the home office has motivated over 46% of companies to adopt permanently fully remote or hybrid work models.  This percentage is expected to increase in the coming years.
While adopting a hybrid model of working from home to help recruit and retain top talent, the hybrid model has its share of disadvantages.  Below are the four common challenges, as well as potential solutions to overcome them.
Over the course of two years of the pandemic there have been various inequities.  Specifically racial and gender biases. The disparity of the hybrid model is the unfair treatment of remote workers vs their in office colleagues, known as proximity basis.
The disservice companies are exemplifying is treating remote workers as an afterthought. Companies are getting a tremendous value out of their hybrid role employees but are not providing an opportunity to provide value and input.
The trouble is that this bias creates team disintegration which potentially impacts the career advancement of those workers.  The theory is that hybrid workers do not have enough face time with leadership and could be left out of potential promotion opportunities or raises compared to their on-site counterparts.
Solution
Demonstrate by example that remote work is acceptable.  Leadership can demonstrate by working from home too that remote workers are equal team members.

Inclusive meetings. Include work from home team members in all meetings and get them involved in discussions and decision making.

Keep the entire team informed.  Keep communication in the same format to in-office and remote workers.

Measure performance equitably.  Drop the "butts in seats" measurement and instead focus on performance.  Make it very clear to the entire team that their performance is measured by established metrics and make sure each team member knows what those metrics entail.

Give everyone a chance to take lead on important decisions and tasks. Remove the idea that the person closest in proximity to the office has a better chance.  Give remote workers the opportunity to show their skills.

Remote Communication and collaboration.
Due to remote locations and time zones the digital footprint has become the norm for remote work.  Obviously there are clear benefits to this technology however having too many virtual communication increases the potential for burnout quickly.
Teams struggle with connectivity and communication when communicating becomes over complicated. For example, when there are too many conversations across numerous platforms that communication becomes cumbersome rather than productive. Recent studies have shown that over 50% of employees leave their careers due to frustration with communication.
Solution
Make sure meetings are inclusive.  Leave no one out of important conversations and decisions.  Updates are important to a company's success so be sure to touch base with your employees in a 1:1 meeting.

Develop hybrid communication best practices.  Invite the entire team to collaborate on a best practice solution for communication.  Ask everyone their preferred method for communication in all types of situations.  
 Maintain morale and engagement
Increase connections and communication during corporate meetings and transitions.  As we all have experienced unexpected change over the last two years it is imperative that a company overcome disruption to team morale.
Solution
Companies can foster a sense of connectedness regardless of team locations.  It does require leadership to deep dive into company values and adjust them to the post-pandemic workplace.  The following solutions could boost employee morale and motivation.
Recognize employees for their efforts.  Verbal communication at meetings and internal recognition on apps can boost morale considerably.

Rethink how to run meetings.  Keep meetings short.  Make sure to create meeting-free blocks of time so that employees can work without distractions.

Empower managers.  When leaders are trusted to implement processes that work best for their teams, they are more likely to trust feedback from leadership.

Encourage breaks.  Over 80% of employees who are allowed to take breaks without negative consequences state they are satisfied with their careers.

Safety and Comfort
Anxiety about Covid-19 and its variants continue to be top of mind.  Over 85% of employees have stated that they are likely to maintain the same sanitation and hygiene they adopted when the pandemic started.  
This observation means that chances are high that many employees are anxious about returning on-site, even on a hybrid basis.  Covid-19 fears increase stress and can potentially lower productivity.
Solution
To relieve anxieties and help employees feel comfortable, plan to implement safety measures as a result of the pandemic. 
Limit in person group meetings.

Provide hand sanitizer and sanitation stations.

Take temperatures upon entering the office.

Hire a cleaning company that follows CDC approved cleaning methods.
As we move into the future it appears that hybrid work is the new frontier.  And as with any new undertaking, challenges will happen while leadership and employees adjust together.