What's new this month at AIM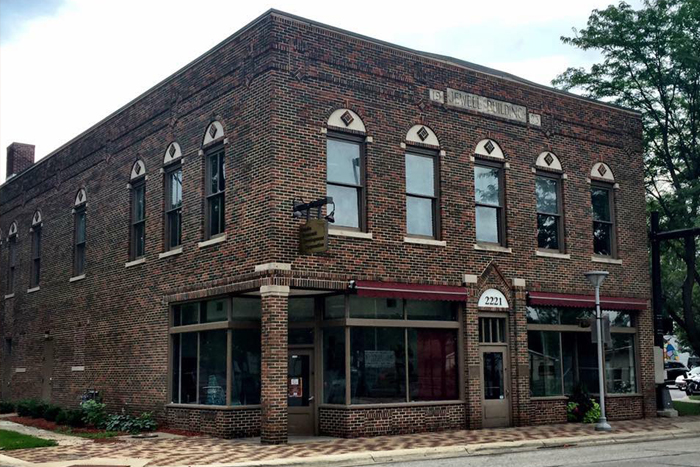 Interface: The Web School partnered with Appsky Labs, an Omaha-based software development company, on a fundraising project with the Great Plains Black History Museum. Together, the organizations hope to raise $3,000 to pay for the development of a new website for the museum.
The Great Plains Black History Museum's mission is "to preserve, celebrate and educate all people of the contributions and achievements of African Americans throughout the great plains of America." Last fall, the museum moved into North Omaha's historic Jewell Building at 2221 N. 24th St.
The new website will help the museum expand its impact in the local community and beyond. Visit the fundraising page to contribute.
––
AIM offers free Tech Concierge program
Starting or expanding a career in tech can feel like its own part-time job. AIM's free Tech Concierge program is here to help.
Tech Concierge is a free service for job seekers to establish a pathway to a successful career in tech. The program offers one-on-one guidance provided by experienced AIM career coaches.
"What an amazing feeling to realize I was able to learn new technology after having been away from that line of work for a period of time," said Tina Holmes, Tech Concierge Member. "I would not have been able to start the journey I am currently on without the support from AIM and their tech concierge program.
Tech Concierge can also help by offering a variety of resources to support job seekers, including one-on-one career coaching, tutoring services and introductory tech courses.
Find out more about Tech Concierge.
––
Interface welcomes new instructor Rachel Fox
Rachel Fox comes to Interface Web School with extensive experience as a technical trainer and web developer, and can't wait to help students pursue their dreams.
She will teach the January Foundations of Web Development course.
"My desire for this class is for students to walk away with the ability to create their online masterpieces," she says.
Read more about Rachel Fox and Interface: The Web School.
––
AIM launches new Facebook group
AIM knows that careers take work to develop and grow, that's why we've been Omaha's career development portal for over 25 years. Each month, more than 140,000 unique visitors come to Careerlink.com in search of new opportunities.
Now, there's another way to stay connected to Careerlink. Join our new Facebook group, AIM Careerlink, for even more in-depth career advice, the latest job openings and tech education/networking opportunities.