What your email address says to potential employers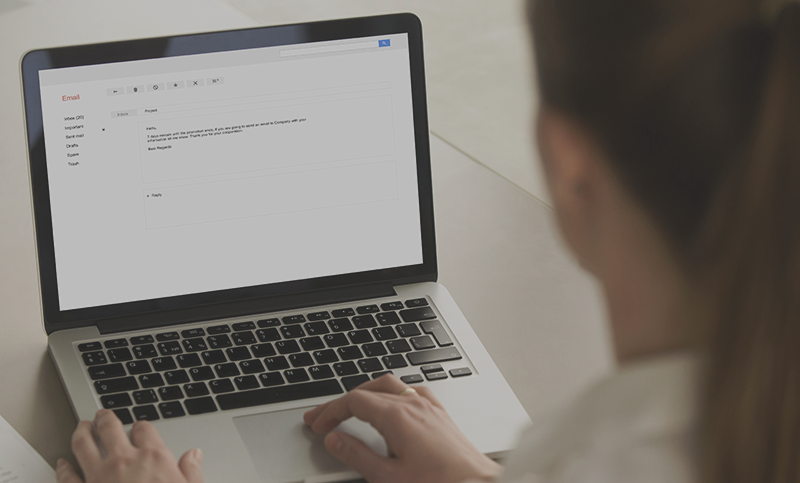 Your email address says a lot about you––especially to potential employers. If you haven't already, now is the time to create a professional email to match your professional image.
Here's where you might be going wrong:
.edu addresses
Are you still using your email address from high school or college? Email addresses from educational institutions are just fine for keeping in touch with your classmates, but they can give the impression to potential employers that you don't have a lot of job experience. Instead, use an email address from Google or another leading free email service provider.
Your current work email address
Think about this from the job poster's standpoint: You are looking for a new job while using your current employer's email services. While not a significant misuse of company resources, even outside of regular work hours, it could make an employer wonder what else you're doing while you should be working.
Non-alpha names
Try not to use email addresses like jim6932 and becky_jones8974 with lots of numbers and underscores. In particular, avoid including the year of your birth in your address.
Unprofessional names
Your email address should not be suggestive, flirtatious, generic or silly. An email address that says "IHearVoices" is not the first impression you want to make. It might be funny to your friends and family, but it comes off as unprofessional to employers, especially given the job field you're applying for, like healthcare for example.
Family email addresses
Family email addresses are a great way to organize family activities and calendars, and manage school and activities communications. But addresses like "soccermom" and "jonesfamily" don't show potential employers that you maintain a personal and individual account for communicating about your work.
––
Make it easy for prospective employers to find you in their inboxes. It should only include your name, preferably your full first name and last name, or first initial and last name.
After you create your new email address, visit careerlink.com to update your contact information in your profile. Don't already have a Careerlink profile? Create a FREE account today and get started on your new career path.