This 7-step interview prep plan will help you nail your next job interview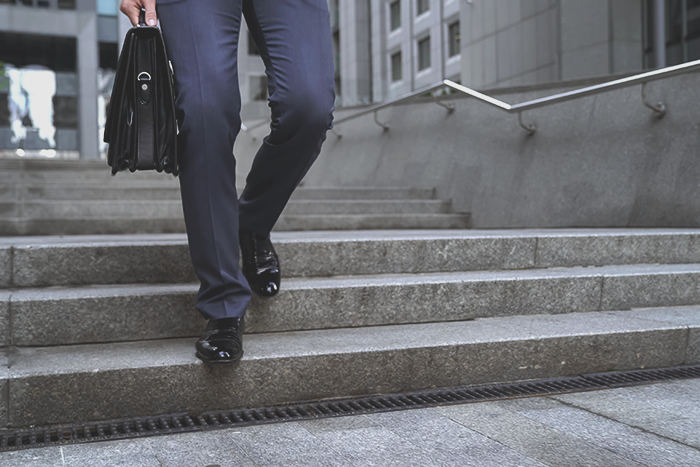 During an interview, your job is to convince the hiring manager that your skills, knowledge, and experience provide you with the ability to make a positive contribution to the organization. This is also your chance to show you're a motivated worker, and that you not only match the job description, but also fit the company's culture.
Conveying all that information will get you one step closer to an offer. But how do you ensure that you're properly prepared ahead of the interview? What happens during and after the interview?
Careerlink answers these questions with our 7-Step Interview Prep Plan.
1 – Research the organization.
Doing your research ahead of time will help you answer questions from the hiring manager and stand out from less-prepared candidates. Be sure you understand what the company actually does; you know their products, services and clients; and who their competitors are.
Seek out background information via the company's website and search engines for a broader overview of the company and its industry profile.
Read recent press releases for insight on projected growth and stability. Develop a question list.
Prepare to ask about the organization or position based on your research.
2 – Compare your skills and qualifications to the job requirements.
Analyze the job description. Outline the knowledge, skills and abilities required and be sure you understand how do you match.
3 – Prepare responses.
Most interviews involve a combination of resume-based, behavioral and case questions. Be ready to talk about how your experiences and skills can benefits the organization.
Check out this list of common interview questions.
4 – Plan what to wear.
Get to know what the standard business attire is for your potential new role. Once you know the dress code, you should aim to impress by dressing up a level.
Read more about decoding the interview dress code.
5 – Plan what to bring.
You might not think you need to bring anything to an interview, but you should have a few things on hand:
Extra copies of your resume on quality paper
A notepad or professional binder and pen
A list of references
Information you might need to complete an application
A portfolio with samples of your work, if relevant
6 – Pay attention to nonverbal communication.
Be mindful of nonverbal communication because it speaks volumes.
Your interview starts the second you walk in the door of an organization. The first person you meet might just be the one that hires you.
Project confidence but avoid arrogance. Smile, establish eye contact and use a firm handshake. Sit up straight yet comfortably and be aware of nervous gestures such as foot-tapping.
Be attentive and maintain appropriate levels of eye contact while addressing the interviewer's questions. Also remember to respect their space and don't place anything on their desk unless invited to.
Facial expressions provide clues to your feelings. Manage how you react and project a positive image.
7 – Follow up.
Many interviews end with "Do you have any questions?" Bring a list of questions you have prepared ahead of time. You can even tell them, "In preparing for today's meeting, I took some time to jot down a few questions. Please allow me to review my notes."
Be strategic and only ask questions that cover information not discussed or clarified already. Do not ask for information that can be found on the organization's website.
Example questions include:
In your opinion, what makes this organization a great place to work?
What do you consider the most important criteria for success in this job?
Tell me about the organization's culture.
How will my performance be evaluated?
What are the opportunities for advancement?
What are the next steps in the hiring process?