Tech-first job skills for the modern worker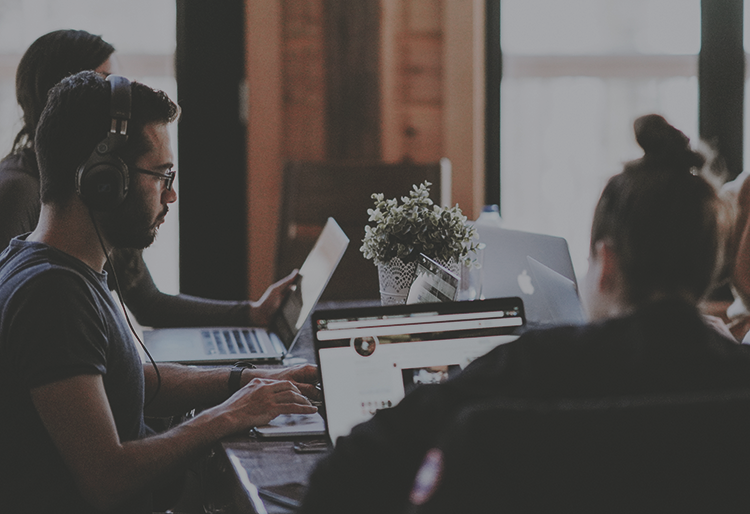 In the United States, we have the largest market for technology jobs in the entire world, representing 31% of the total across the globe.
As technology's importance in the workplace has increased and shifted, the skills that people need for success in a tech-first environment have already adjusted. Similarly, the idea behind what it means to be a "great employee" has changed for employers as well.
Companies in the technology sector most often focus on IT services, software, technology hardware, or Internet services. In this highly-adaptable field, there are a few traits that set the best candidates apart.
Today's post covers the specific tech-first job skills you should look to build so you can take advantage of the opportunities available.
Collaborative
Given the amount of teamwork necessary to build to build great software or solve IT problems for large organizations, collaboration is more important than ever.
However, interoffice communication still is not where it needs to be. Eighty-six percent of executives and employees cite lack of collaboration or ineffective communication for workplace failures.
The modern office workplace features extensive team-based environments and knowing how to work with others is critical to achieving goals.
Problem-Solver
While it would be nice to work in an office where no unexpected problems arise, that is not reality. Whether you work in customer service and provide technology support to customers, or you create software programs as a programmer, independent problem-solving is a must in the technology sector.
Independent problem-solving requires you to have the ability to assess situations at a high level and then get into the details to carry through until the situation is resolved.
Being able to identify the source of a problem, create multiple possible solutions, and then choose the best one are all hallmarks of an employee who has this skill.
Flexible
Technology is ever-adapting, and employees need to be flexible as well.
As technology changes, the demands on internal teams adjust with it, and employees have to always be willing to learn new skills and change their focus (or even their job entirely) to help the company as it moves forward.
For those in client-facing positions, being flexible may mean learning new terminology or taking the time to understand a new piece of software in a product update.
Those in developer positions may need to learn new programming languages by taking additional continuing education classes, like those available at the Interface Web School.
Communicator
Communication is a close cousin to collaboration skills, and every top employee knows how to communicate with customers and their peers alike.
Communication is the glue that binds the other skills listed in this article together. A good communicator knows when to problem-solve on their own versus when to run an issue up the chain of command, or even just involve a peer instead of a manager.
The most efficient offices have a team of individuals who understand their own strengths and weaknesses so they can communicate their needs to those around them to prevent gaps or missed assignments.
Improving Your Tech-First Job Skills
In addition to the four soft skills covered in today's article, tech companies are moving toward a new set of hard skills as well.
The hard skills necessary for today's technology firms include a focus on mobile technology, cloud-based development, and Artificial Intelligence (AI) and Augmented Reality (AR) technologies.
Understanding AI and AR is especially critical for the modern workforce. Fifty-eight percent of respondents in a recent survey claimed their organization had undertaken six or more full AI implementations in the past year.
Focus first on yourself and ability to communicate and adapt, and also put in the effort to level up your hard tech skills to give yourself the best chance to improve your career.
The technology sector job you want can be found in Careerlink. Log into your account to update your profile, or create one to get started today.