Professionalism on and off the job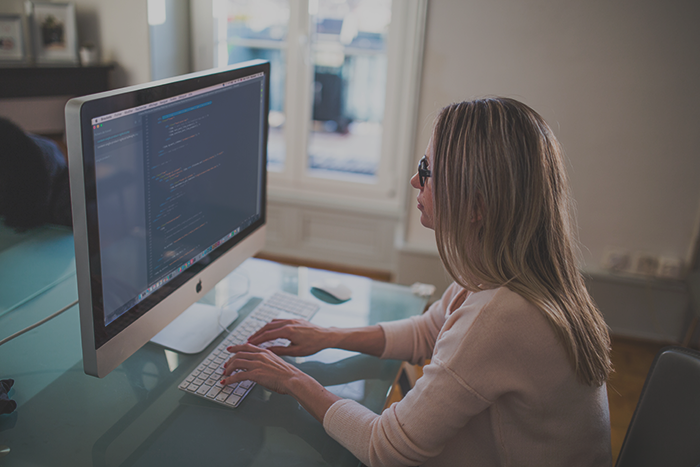 In today's world, just about everything you do is now online and searchable by anyone. If you were to do a search of yourself on the internet, what would you find? Are there things out there that might embarrass you or cause an employer to pass on you?
On the other hand, if you don't have any online or social media presence at all, that could also be a factor in employers passing on you as a job candidate.
An article from U.S. news says a recent survey found that 70% of employers screen candidates based on their social media profiles. That number is up from 11% in 2006.
They also report that employers are looking for four main things:
Information that backs up your qualifications for the job;
The level of professionalism displayed in your online persona;
What other people are saying about you;
Any particular reasons why they shouldn't hire you.
Extend your personal brand to the office
Say an employer searched you online and found your digital presence to be professional and in-line with the position, and now they want you to come in for an interview. This is your chance to show them that your personal brand and persona is a fit for their company off-line, as well.
The Columbia University Center for Career Education came up with a list of etiquette tips for every professional. Here are three that can be vital in showing a potential employer that you're a true professional:
Make a Good First Impression.
Present yourself as professional as soon as you walk in the door for an interview. Be aware of your body language––stand straight, maintain eye contact, and smile. Make sure you know the workplace dress code ahead of time and follow it. And of course, be on time!
Avoid Gossip
Don't speak negatively about your coworkers, regardless of how you feel about certain situations you may have encountered while working with them. Remember that gossip spreads easily and you may need a current coworker, or even your boss, for a reference. You don't want to burn those bridges.
Communication is Key
When emailing with potential employers, make sure your communications are written clearly and are free of errors. Also, be sure to respond in a timely manner.
Create your Careerlink profile
Once you have reviewed your online presence, update your Careerlink profile to reflect your qualifications, brand, and personality. If you don't already have a Careerlink profile, create a FREE account today and get started on your new career path.