How to get the job you want without actively looking for it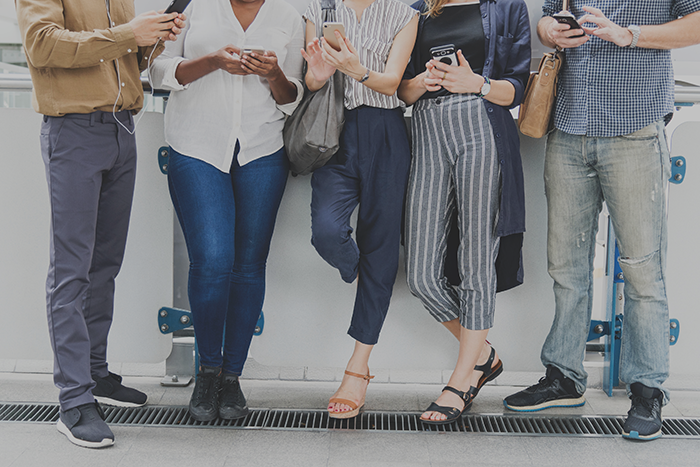 Job hunting isn't only for those who are between work.
It's no secret that many employees are on the lookout on ways to advance their career opportunities while currently holding down a job. At one point, a survey found that one-quarter of people were spending more than three hours per week searching for a different job, while at their current job.
While some spend their days scrolling through job updates on a smartphone under their desk, others may spend more time networking and building professional relationships to find a new venture.
In both of those examples, the person is an active job seeker. But there's another way to find the career of your dreams: Become a passive job seeker.
A passive job seeker is someone who is not actively seeking out new careers, but would be open to a change if the right fit came along.
You can even use Careerlink as a passive job seeker,. Leverage the platform as a way to keep your name in front of the right companies, and  possibly find the right move for you.
In this article, we'll look at the benefits of being a passive job seeker.
Why It's Important to Be a Passive Job Seeker
There are a number of reasons why you may want to keep your career aspects open and passively seek other open positions, but we'll look at the top three here:
You could lose your job. While it may not seem like the most likely scenario, corporations both large and small do often lay off parts of their workforce. Even if you are secure today, it's better to be prepared and have your name out there should the unthinkable happen.
You could miss a great opportunity. If you aren't keeping your name visible as a potential option at all, you will never know what opportunities you're missing out on that could be better for you, both financially and personally. Wayne Gretzky famously said that "You miss 100% of the shots you don't take," and you'll certainly miss all the jobs you could be a fit for, but don't know about.
You don't have time to be actively seeking a career while working. While many people do job hunt at work, it's not easy—and it's certainly not appreciated by your current boss. Being a passive job seeker means you don't have to put in the work to find the right career, other than keeping an updated profile active. If you're working full-time, it's difficult to be an active seeker because of the time commitment it requires of you outside of work hours.
How to Position Yourself as a Passive Job Seeker
Once you've decided that it's in your best interest to keep yourself open to new opportunities, there are three keys you can use to help you find success.
Keep your resume updated. As we covered in this recent blog, it's important to keep your resume updated. Staying current will make certain you are always ready if an opportunity comes up quickly, and you won't need to stress about finding information to update a decade-old document.
Be active in your social networks. There's almost no separation today between the physical and the digital. Both online and in-person, put yourself out there. Get your face in front of others, be friendly, and make sure that others think of you when they see a job that may better fit your skill set and be an improvement from where you are now.
Focus on continual improvement. If your profession or company allows for it, take part in continuing education to build your skills. Outside of work, volunteer for organizations that matter to you. In addition to giving you continual reasons to update your profile, finding ways to improve yourself will also benefit you by helping you grow in your professional skills, or help feel more fulfilled by volunteering for what you find rewarding.
How Careerlink Helps Connect You with Employers
When you update your profile, you go back to the top for employers looking for people with your skills.
Careerlink connects employers and candidates, whether they are actively seeking out posts themselves or not.
Careerlink is a system that allows employers to do their own searches, rather than waiting for candidates to come to them—and that's a massive benefit for passive job seekers.
Log into your account to update your profile, or create one to get started today.