Monroe Middle School's and Benson High School's AIM TRIO Talent Search visit the Brain Exchange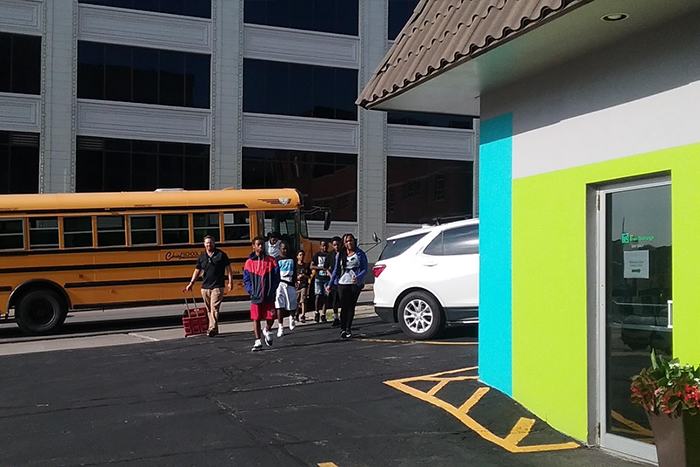 In August, students with the AIM TRIO Talent Search at Monroe Middle School and Benson High School participated in a week long Summer Technology Camp at AIM's Brain Exchange. The students were excited to learn technologies such as Virtual Reality, Drone Piloting, 3D Modeling/Printing, Video Game Design, and Robotics.
Included in the technology camp were discussions about current and future jobs, which are all a part of the growing landscape of careers that cross STEM fields.
During the Summer Technology Camp, the students also had the opportunity to ask questions during Congressman Don Bacon's Round Table discussion presented at the AIM Brain Exchange on August 3, which highlighted the value of computer science and STEM Education.
Middle and high school students interested in creating technology, are invited to participate. Winners are invited to Washington D.C. to be recognized and be eligible for prizes. http://www.congressionalappchallenge.us/
September asw the return of two popular After School programs for students in AIM TRIO Talent Search at Monroe Middle school.
Technology Mash Up will explore cool IT gadgets like SMART basketballs and soccer balls that use technology to calculate angles and speed while Science Club will experiment with crime scene investigation and rocket launches.