Interface, First Data partner to offer free COBOL training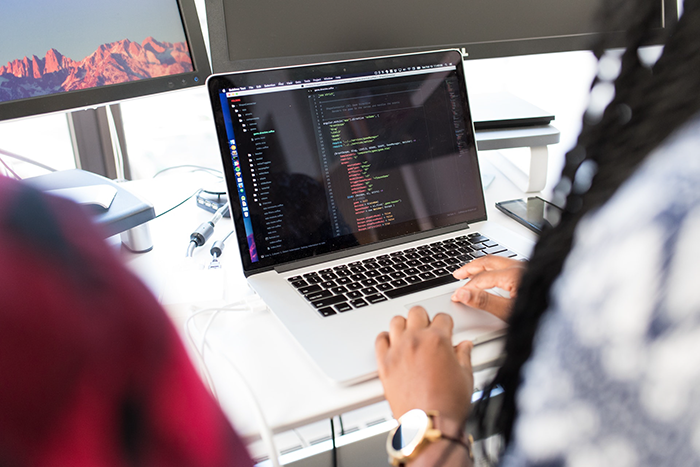 Interface Web School and First Data Corporation are partnering to offer students an exclusive opportunity to jump-start a career in tech with one of Omaha's top employers.
Interface is offering a free, 11-week training course in Common Business Oriented Language (COBOL) programming. The course will teach students the skills to be an entry-level COBOL programmer.
COBOL forms the backbone of many U.S. financial and government institutions. According to information compiled by Reuters, 43 percent of banking systems are built on COBOL, and 95 percent of ATM swipes rely on COBOL code.
The widespread language has been in use since the 1960s, and as experienced COBOL programmers have retired, there has been a shortage of new ones to replace them. The result is that COBOL expertise could lead to a lucrative career as companies seek to fill these positions.
Select candidates from the course will receive paid internships at First Data.
After the 11-week course is completed, students will be considered for a three-month paid internship at First Data. The internship could lead to an opportunity to move on to an apprenticeship, in preparation for a full-time career as a COBOL programmer for First Data.
Tuition is covered for ten students selected for the course and includes either a Windows laptop or MacBook Air. The laptop will be provided at least one day before the course begins and is the student's to keep.
The course begins September 11 and runs through November 27. The class meets twice a week on Tuesday and Thursday evenings.
The course will be taught by Interface director Kent Smotherman, who has more than 30 years of experience teaching and mentoring programmers. In his extensive career, he has worked at some of Omaha's biggest companies, including Mutual of Omaha, First Data, and CSG.
If you are interested in finding out more details about the course, click here for more information. Applications are open through August 28. The course begins September 11.