New Year, New Career: 5 Ways to Improve Your Chances in 2019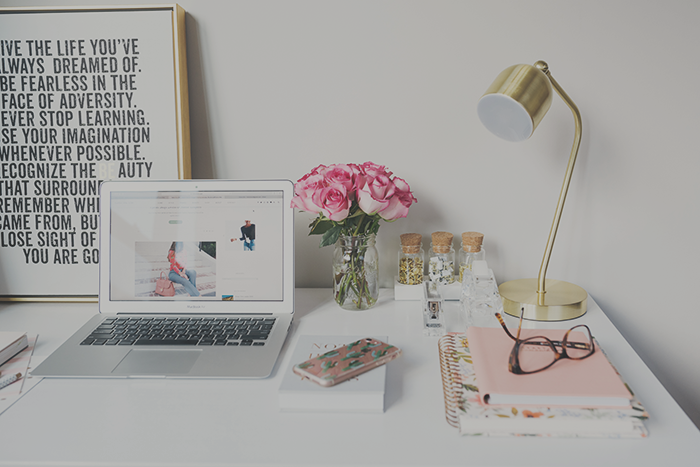 Wake up earlier. Check. Exercise more. Check. Spend more time with family and friends. Check.
Find a more fulfilling career. Check?
The new year is in full swing. Is a new job on your list of goals to achieve in 2019?
If joining a new company or navigating a new industry are in your sights, these five tips may help you improve your chances to land a job you love.
Keep Your Social Media Accounts Updated
As an applicant looking for a career in the technology field, it's good idea to stay current with the technology people use and love. Right now, much of that means social media applications.
And if you use social media at all, you should know that employers are looking out for you.
One survey found 70% of employers use social media to screen candidates.
That's a high number, which means it's important to create the online persona you want to be known for in-person as well. If you're seeking a management position at a tech-first company, your social media posts should reflect the experience and maturity of a person capable of that role. That doesn't mean you should hide who you are; it simply means to be aware of the public nature of social networking.
Focus on the social media sites you use most, whichever those are among the big three of LinkedIn, Twitter, and Facebook. If you had an account on one service but no longer use it—like an old Twitter account from college—it may be best to simply delete it.
Use Your Connections
You can have fantastic work experience, but networking is still the surest way to make a career move. When you want to find a new career, leverage the connections you already have or make new ones to explore all available avenues.
If you have a friend who works at a company you want to join, ask for a referral, or at minimum, see if you can get an advanced heads up on new positions opening.
If you want to broaden your professional circle, attend networking events to regularly make new connections and build a rapport with others who have similar career goals as yourself.
A group of like-minded professionals can all work together to lift each other up.
Look for Opportunities that Align with Your Strengths
Understanding what you excel at can help you hone in on the career that will satisfy your long-term professional goals, as well help you find more personal satisfaction.
If you don't already feel like you have a good understanding of who you are, there are professional resources you can find to help you. Take a personality test, like StrengthsFinder—an ever-popular tool among corporations—as a start.
Once you've identified your strengths, pursue what you are passionate about.
Pro Tip: Careerlink members can easily keep their focus on just the jobs they'll love by browsing by career path.
Do Real Research Before Your Interview
You've been told that you should come to interviews with a list of questions to ask of the company interviewing you. But if you bring the same set of standard questions to each interview, take some time to step back and review how much they're helping you understand the company versus checking off a box about best practices for an interview.
The best questions will come from real research that goes beyond the basics. Understand and know the company—review their history, key executives, and the differentiators that make them unique in their marketplace.
If you're told who is interviewing you in advance, turn the tables and look up their social media profiles to get a feel for what they're like. (We already pointed out in the first tip in this blog that they're doing this to you.)
Once you've taken those steps, prepare questions to ask that demonstrate you have a true interest in joining the company and know what you want out of a long-term career with their organization.
Treat Everyone You Meet with Respect
If you want to get ahead, there's one secret that will help you get there, and it's not really a secret at all.
From the secretary who checks you in at your interview to the hiring manager or CEO you eventually talk to, everyone you meet deserves the same level of respect.
How you treat others is a learned behavior you'll practice in every interaction. If your potential new employer sees you as more gracious and kind than another candidate, it may help your cause.
A new year is full of possibility. Take these five tips and apply them to your job search to find the career you want this year.
Get started pursuing on your ideal career right now. Log into CareerLink to update your resume and find a job that matches your passion.