How to create a winning job application video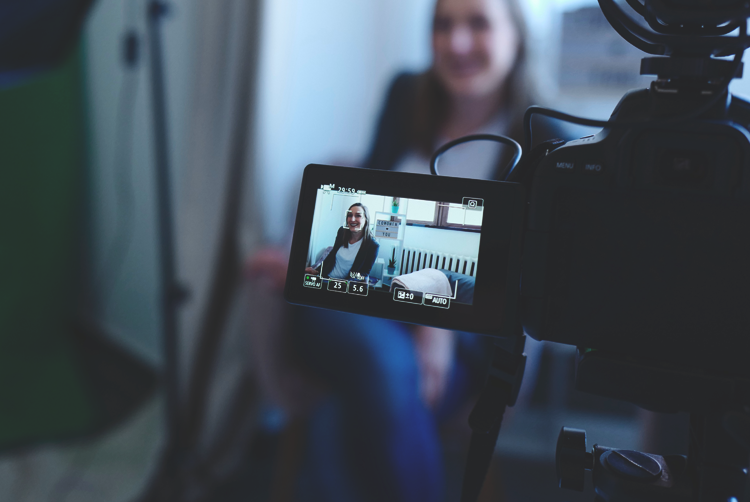 Fortune 500 companies like Facebook, Google, and Apple have all implemented video as part of their interviewing process, in an effort to save on time and costs, and shorten recruitment times. A recent survey by Right Management found that 18% of applicants had participated in a video interview in the previous year.
If you have an important interview lined up for the company of your dreams, follow these tips and ensure you make a great first impression!
Dress for the Part
Just because you are applying for the job 'at a distance', it doesn't mean that you can 'dress down' for the recording. On the contrary; you should dress the same way you would if you were speaking to recruiters in person. To elicit the dress code at a particular company, use their website and social media sites to see how staff dresses daily. Take it up a notch in terms of formality, going with a well-cut suit if in doubt. If you are applying for a job in a creative industry, feel free to show off your individuality with a colorful tie, handkerchief, or glasses. However, if the target industry is formal (financial/legal etc.) go with the standard dark blue or black suit and keep your shirt plain and in a light hue such as cream or light blue.
Getting Your Audiovisuals Down Pat
Think twice about recording a video application on your smartphone. While it is true that some phones offer high-resolution recording features, phones may not provide crisp visuals and clear sound. Sometimes, your application involves more than a sit-down recording. If you are applying for a job in the sporting or adventure industries, for instance, you will also want to capture action footage with a camcorder or wearable action camera that won't sacrifice quality even when you are taking hard-to-capture videos and stills. After recording your footage, spend time mastering Final Cut Pro or similar editing software, ensuring smooth transitions between bits and providing a good blend of 'serious' and 'dynamic' content.
Piquing the Recruiter's Interest
According to HubSpot, around 5% of viewers stop watching videos after just one minute. While your application will most likely run over a few minutes, it is important to be concise and to the point, to stop your recruiters from fast forwarding through crucial parts of your recording. Let them know from the outset about the points you will be addressing. For instance, if you are responding to a job ad, let them know you will be addressing each of the key skills or competencies they mention. Use no more than two or three sentences to demonstrate these skills, so that the pace of your video remains fast and engaging.
Practice, Practice, Practice
Never send the first recording you make, even if it runs smoothly. Save copies you are pleased with but record at least two more videos to make sure you select the best one. When watching the first video, ask yourself what aspects could use improvement. Is your body language inclusive (i.e. open arms and hands, a friendly expression, a keen yet relaxed way of sitting) or exclusive? Are you happy with the pitch of your voice? Would the video look better if you zoomed in or out a bit?
Top companies receive thousands of applications a day so if you are applying to somewhere you have always wanted to work at, make sure the video you send is slick and professional. Ask help from friends and mentors after making your first recording. Sometimes, they may spot something small yet important (such as something in the background that makes the room look messy, or body language that may make you look introverted), so be open to their suggestions and send the very best video (and version of yourself) to ensure you ace the application process.