Football champion now champions personal growth and youth in tech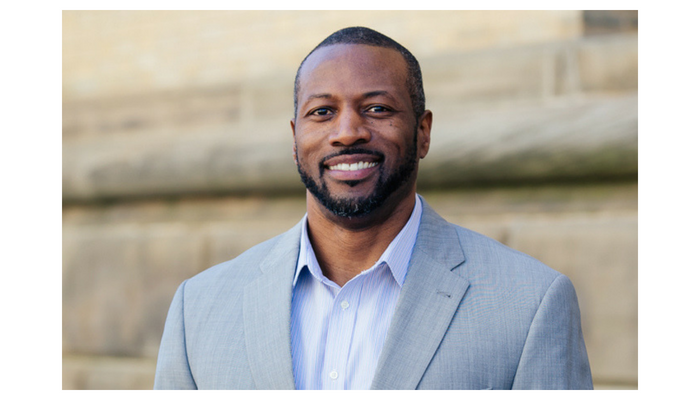 Tony Veland is an Omaha native whose sports highlights include back-to-back 1994-1995 national championships with the Nebraska Cornhuskers. In addition to being on the championship team, Veland also was co-captain of the 1995 team, helping to lead the Huskers to victory. After college, he went on to become a 1997 Super Bowl champion with the Denver Broncos.
Veland was fortunate to be coached by Tom Osborne, who he calls the epitome of a leader.
"Osborne cared more about the man than he did the player, and it showed in his everyday actions," said Veland.
Osborne had a huge influence on Veland's life, as he always stressed character and integrity, and leading with a servant's heart.
Sports have always been a passion of his because of the competition, but Veland has appreciated it more over the years because of the lessons learned, and the platform it provided: an attentive ear, which helps him speak into the lives of others.
"I have always been one to help others if I was able. Even as a kid, it just made sense to help those in need," said Veland. "That feeling never faded.  Once my football career was over, I made it a point to give back in some way."
Even when it comes to his employment, Veland realized he wouldn't be satisfied with what he was doing unless he was serving an important need for others. As an advisor for a number of years, he helped individuals become better stewards of their finances. As a coach, he helped kids become better athletes.
But more importantly, he says, he taught life lessons and instilled traits and habits that would lead to success in the future.  Now, as Director of Business Development at Omaha not-for-profit AIM Institute, he helps provide resources to affect change in the community where it is needed most.
Veland with Tom Osborne.
Due to the number of ways AIM helps in the community, working at the nonprofit gives Veland the chance to lead a team that is focused on changing lives.
"I'm proud to be part of an organization where everything we do has a direct impact on where we live," said Veland. "AIM is known for Careerlink. It's a great online hub that is used to connect job seekers to employers, as well as to provide advertising for the amazing companies in our region."
"What isn't widely known is the fact that AIM provides career development and education programs designed to engage and empower those in tech," said Veland. "This helps fortify the talent we have in Omaha, which, in turn, makes our employers and economy stronger."
Lastly, AIM Institute helps to provide free tech education programs to kids age seven to 17.  STEM, coding, web design, robotics and more are taught at the AIM Brain Exchange to youth who are under-resourced and under-served.
"Every action of my team supports this, and it makes working here very fulfilling. We are getting youth on a path that will change the trajectory of their lives," Veland said.
"We are excited to have Tony Veland as Director of Business Development at AIM Institute," said AIM President and CEO Dr. Kandace Miller. "Tony's passion and dedication for helping others are an asset to our growing not-for-profit and our mission to grow, connect and inspire the tech talent pipeline across the Silicon Prairie."
Veland says it is great being in a field that is ever-changing and always interesting.
"I have always enjoyed being on good teams, and I've always had high expectations for what we would accomplish.  That remains the same here," said Veland.