Five reasons why companies should use texting while recruiting new hires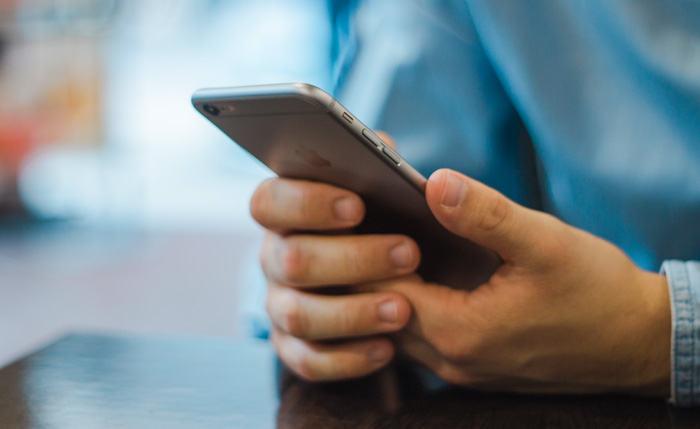 We all know that recruiting the best employees is essential for any company. However, developing a solid, effective recruitment process can be challenging for even the most experienced hiring managers.
One of the best recruitment tools available to any company is texting, which can help you reach more people, engage candidates more effectively, and help to assemble a better team of employees.
Here are some of the ways texting can improve your company's recruitment process and help you build the team you need:
1. Texting reaches a younger, tech-oriented demographic.
People of all ages use texting. However, younger people and people who are tech-oriented are more likely to be comfortable with this technology. For many companies, these people make better, more productive employees because they are eager to work and more likely to be up-to-date on all of the technology your business uses to operate. Using texting to recruit new employees ensures that you are connecting with this important demographic.
2. Text messages are convenient and discreet.
In many cases, potential employees are working for another company when you are trying to recruit them. This means they are likely to be busy during business hours and won't be able to answer your calls easily. This can make it difficult to get in touch, leading to a much lengthier recruiting process. Texting, however, allows you to communicate with these individuals even when they aren't able to take a phone call.
3. Text messages are more likely to be read than other forms of communication.
You can communicate with job applicants easily via email, but many emails remain unopened even after days have passed. In some cases, potential employees may even miss your emails altogether if they are caught by a spam filter or if they fall too far down the list in the recipient's inbox. Text messages, on the other hand, are opened by most recipients. In fact, Mobile Marketing Watch reports that the open rate for text messages is as high as 98 percent. In addition, most people have their phones on hand at all times and open their text messages almost immediately after receiving them, making this one of the best ways to reach your recruits quickly.
4. Texting can be customized as needed.
Using the right texting software, you can send customized messages to specific audiences with very little effort. For example, if you have a job listing that requires a specific set of skills, you can use a customizable mass texting program to send application links to only those candidates who have the right credentials.
5. Texting is versatile.
You can rely on texting as an effective communication method for almost any part of the recruitment process. For example, you can use texting to invite certain candidates to apply for a job, let candidates know you want to meet for a job interview, provide feedback after the interview, gather more information or even inform the individual of your decision. You can also use this technology to send text reminders so candidates don't miss important appointments or application deadlines. Likewise, if a candidate is getting hired by your company, you can use texting to inform the individual of his or her start dates, paperwork requirements, training and more.
Texting is an affordable, quick communication that allows you to communicate with potential recruits easily. If you haven't already added texting to your recruitment process, doing so will help you reach better applicants, engage them quickly and improve your recruitment efforts dramatically.
––
Ken Rhie is the CEO of Trumpia, which earned a reputation as the most complete SMS solution including user-friendly user interface and API for mobile engagement, Smart Targeting, advanced automation, enterprise, and cross-channel features for both mass texting and landline texting use cases. Mr. Rhie holds an MBA degree from Harvard Business School. He has over 30 years of experience in the software, internet, and mobile communications industries.