Facebook Community Boost coming to Omaha on October 2-4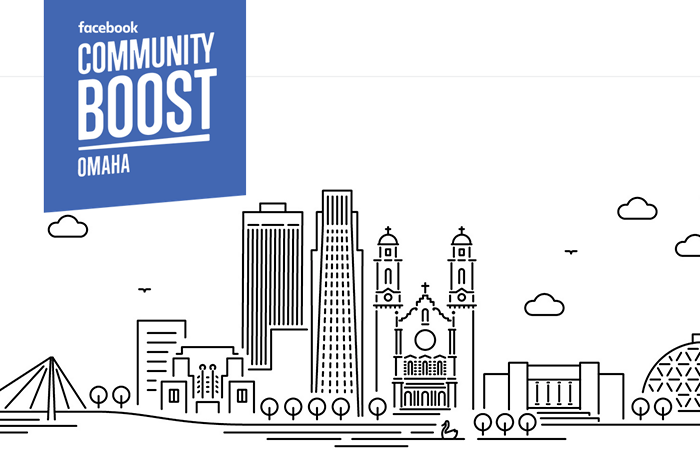 Facebook Community Boost will be coming to Omaha on October 2-4.
Announced in November 2017, Community Boost invests in small businesses across the country. The program is designed to help small businesses grow and to give more people the digital skills they need to compete in the new economy.
Anyone is welcome to attend Community Boost, which kicks off on Tuesday, October 2nd at Thompson Center at UNO, 6705 Dodge Street, Omaha, NE 68182.
Why Nebraska?
According to Facebook, when they heard that Nebraska wanted more digital skills training, it became a driving force behind why Omaha was chosen to host Community Boost. A survey by Morning Consult of small businesses in Nebraska found:
Demand for digital skills: When we spoke to the Nebraska small business community about what are important factors when hiring employees, more than 6 in 10 (62%) said an individual's digital skills were important. We're seeing in state after state that the future of work is changing, and we know that companies like us have a role to play.
Value of social media: Nebraska small businesses also see social media as critical to their success. For example, more than 5 in 10 (54%) said that Facebook is essential for their business.
Growing with social media: The Nebraska small business community knows that Facebook is an important tool for growing their businesses. 6 in 10 (60%) say that Facebook allows them to reach more customers outside their cities, states, and countries. More than 3 in 10 (33%) say that it has helped them hire additional employees.
Registration for the event is open at fbcommunityboost.com/cities/omaha-ne/.