Are You an Extrovert? Look for These Jobs First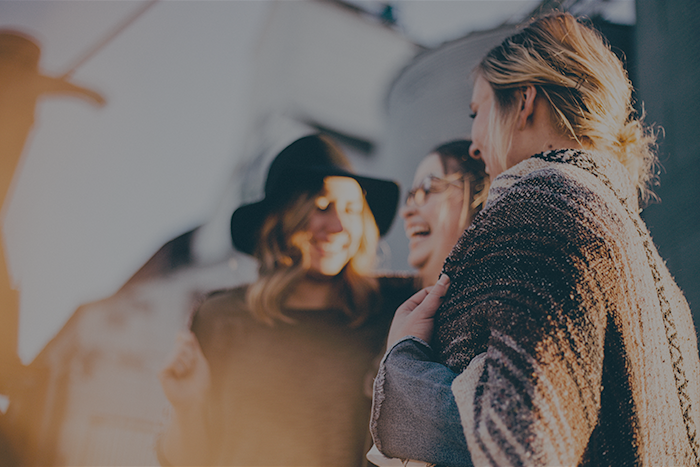 Recently, we wrote about the top jobs for introverts. This week, it's time to take a look at the opposite end of the personality spectrum and examine the top jobs for extroverts.
We all know an extrovert or two—someone who makes friends wherever they go, love to tell stories, and get refreshed by being in a crowd.
If that sounds like you, one of the jobs covered in today's article might be the one you've been  looking to find.
Here's our list of the top seven jobs that will amplify your personality and skills as an extrovert.
Top Seven Jobs for Extroverts
Salesperson
What You'll Do: Smile, shake hands, and talk nonstop—with a keen understanding of when to be quiet and listen. A great salesperson understands what others need and when to balance talking up their company or asking deep questions.
Median Salary: $42,943
Relationship Manager or Customer Service Specialist
What You'll Do: Managing client relationships is the natural extension of sales. In this role, you may take care of client needs on the phone, in person, through online chat, or a number of different other ways. But the key is that you need to love helping others.
Median Salary: $64,469
Teacher
What You'll Do: Mold the minds of tomorrow's leaders! A teacher has to be "on" for their students all day; they don't get the luxury of taking a quick break when they feel like they need five minutes to refresh their day.
Median Salary: $48,851 (high school)
Public Relations Manager
What You'll Do: A PR Manager helps a company get its name in the press and manage the public perception of its brand. There's a lot of person-to-person interaction to set up interviews, find out what journalists want to hear about, and convince others of the benefits your company can provide.
Median Salary: $64,801
Career Counselor
What You'll Do: As a counselor, your role is to understand the personality and skills of the people you work with and help steer them in the right direction for their career. There's a good deal of communicating with others, but also an analytical side when helping others make decisions.
Median Salary: $43,371
Event Planner
What You'll Do: An event planner is the logistics ninja of the business world. From scouting locations to negotiating contracts to securing entertainment personalities, an event planner's job is never dull. There's a lot of information, and people, to manage.
Median Salary: $46,370
Human Resources Manager
What You'll Do: Human resources personnel play a critical role in every business as they help hire, train, and support employees from their first to last day with a company. Sometimes, there are emotions to manage and big issues to handle.
Median Salary: $65,388
Finding a Job as an Extrovert
When you're an extrovert, you draw energy from interaction, so look for positions that provide ample opportunities to engage with others.
More than anything, though, know your unique personal traits—would you prefer to be in a team that works collaboratively, or do your strengths mean you'll fit better as the manager of a team?
Choosing the right working environment is also key. An office that isn't lively and prioritizes quiet, independent activity may not be right for you. Likewise, you may prefer an office setting over remote work. However you feel, it's important to understand what a workplace is like before you join the team.
Ready to get started right now? Update your profile in Careerlink to find your match.