How to get a job when you're fresh out of college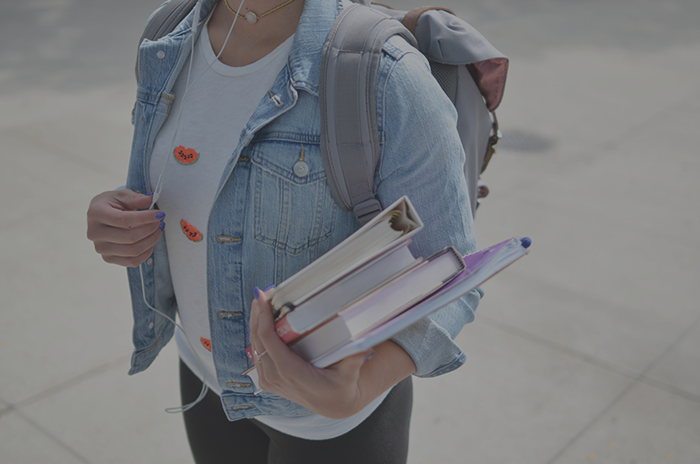 Think about this scenario: You have an entry-level position open at your company. As is typical with entry-level positions, most of your applicants are students who will graduate soon or individuals with a similar lack of experience in the workforce.
How do you assess young applicants and identify who will be a great fit for your company?
It's not as difficult as you might think.
The next time you interview a candidate with limited experience, look for these four key skills and traits.
Or, if you're a job candidate yourself with a similar background, read below to know how to make yourself more attractive to prospective employers.
Organization
It's no stretch to say that all successful employees need to be organized.
Possessing a good sense of organization is how we plan out how to prioritize work and ensure that we have enough time to complete tasks in their given timeframes.
Without the ability to stay organized, work can pile up quickly and productivity can suffer.
But without previous work experience to rely on, how can you determine if an applicant has the organizational skills needed for long-term success?
If an applicant is a student, you might ask them how they balance their class schedule with a part-time job they had, or how they chose to structure their class schedule to give themselves the most time for other activities to get a gauge for how organized they are.
Communication
Like organizational skills, every employee in an organization—from the CEO down to the newest hire—needs to possess good communication skills.
You'll get the best feel for an individual's communication style and rhetorical skills during an actual interview, of course, but you can also ask questions specific to your company's product to gauge aptitude.
Remember, detailed interview questions are better than general interview questions.
For example, if you know that one of your competitors just lowered the price of a similar service or product that you offer, ask the applicant how they'd talk with a customer or prospective customer who brings up that point.
Even if they won't be in sales, you can get an idea of how they'll think on the fly.
Critical Thinking
Some might define this category as problem-solving, but critical thinking extends to a broader set of issues than solving problems.
Critical thinking is the ability to analyze any situation and add value by understanding it and being able to see how there might be ways to improve.
The best way to test this area may be to see if the applicant can identify a time when they had to make a difficult decision amongst a group, while keeping everyone in the group happy or at least moving forward together.
As any college student can attest, there should have been plenty of opportunities for them to step up and take the lead in a group project.
Attitude
While we cover it last here, a person's attitude may be the single most important factor in whether or not a new hire becomes a valuable member of your organization.
You can't truly measure an applicant's attitude with interview questions, although there are certain questions you can ask (such as, what would you do if a co-worker receives credit for your work).
When gauging attitude, you'll often have to do the work to read their personality. Take stock of body language, facial expressions, and how they treat everyone in the interview room.
How to identify potential when you assess young applicants applicants
When you can't always hire for experience, it becomes important to know how to search for potential and attitude.
The four hallmarks of potential, according to author Claudio Fernández-Aráoz, are curiosity, insight, engagement, and determination.
Look for these traits in your new hires as you identify the core skills you need in your firm to make the best choices going forward.
Employer
Post your job now to find a new hire with the potential to be great. Login to Careerlink.
Job seeker?
Use the tips in this blog to get started pursuing on your ideal career right now. Log into CareerLink to update your resume and find a job that matches your passion.