AIM TRiO Talent Search students to compete in underwater robot wars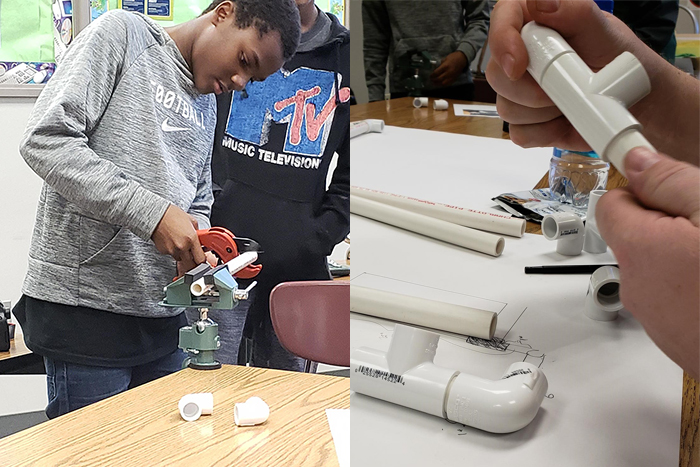 Students in the AIM  TRIO Talent Search after school programs at Monroe Middle School started the planning and design of underwater Remotely Operated Vehicles (ROVs).
The ROV kits are comprised of low-cost, easily accessible parts from SeaPerch, an innovative underwater robotics program. As the result of a vote to select the best design concept, students chose the Sea Ship model.
With assistance from AIM Brain Exchange instructors and club teachers for Tech MashUP and Science Club, teams will build underwater robots that will compete in maneuverability and recovery missions.
This activity provides students the opportunity to learn about Science, Technology, Engineering, and Math (STEM), while building knowledge in robotics, problem solving and teamwork.
Other concepts the students learn during the build include, electricity/circuits and switches, buoyancy/displacement, basic physics of motion, soldering/tool safety and usage, and career possibilities.
The Underwater Robot War competitions will take place in early spring at Monroe Middle School.