7 Common Mistakes to Avoid When Writing a Cover Letter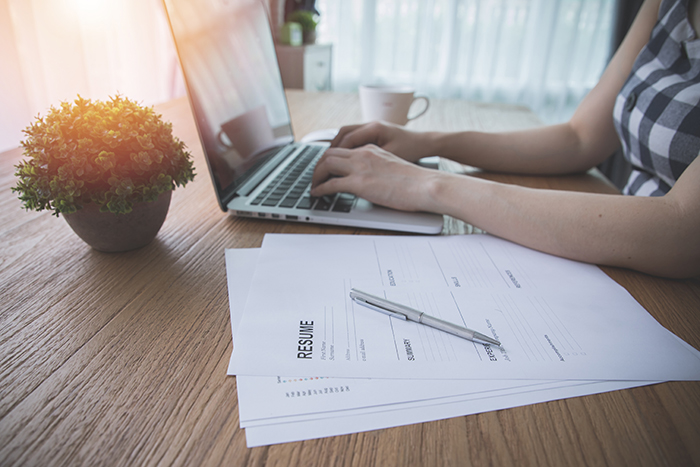 Nowadays, the job market is a competitive place to be. Some jobs, especially in the tech industry, can receive hundreds of applications, even for an entry-level role. So how are you supposed to stand out as a job seeker?
One answer is your cover letter. While a cover letter might be forgotten about by most candidates, anything that gives you an advantage against your competitors is a must; but only if done properly.
Today, we're going to explore seven of the most common mistakes you need to avoid when writing a cover letter, ensuring you maximize your chances for success in your job hunt.
#1 – Rewriting Your Resume
Your cover letter is not another attempt at writing your resume; a cover letter is a cover letter, and this is one of the biggest mistakes people make. If it's in the resume, don't include it in your cover letter.
Instead, use your cover letter as a way to let the company get an insight into who you are as a person and what you're capable of bringing into the business. Provide value in yourself and showcase here.
#2 – Focusing on Just You
Although you're the person who's potentially getting hired, it's important that you don't make your cover letter all about you. Instead, you want to make it about the company, and how you plan on fitting in and integrating yourself with the business, so you become part of the team.
The idea here is to show how you're going to add value to the business and what you can provide in terms of skill, knowledge, and service.
#3 – Not Researching the Company
Before you write your tech cover letter, and even your resume, be sure to take the time to research the company you're applying for. Take note of how they communicate with people, what their mission and values are and what they stand for.
You can then write a cover letter that matches these details exactly which is a sure-fire way to boost your chances of moving onto the next stage of the recruitment process.
#4 – Talking About Your Job History in Detail
Of course, you're going to want to talk about your work history and experience, but one of the most common mistakes is going into a ton of detail and trying to include everything. No recruiter in the world has time to read through all that on every application.
Instead, stick to the most important points and highlight the best areas of each job role that makes for quick reading and the best impressions.
#5 – Not Perfecting Your Content
Imagine you're a recruiter and you're reading through a cover letter for your professional tech role vacancy and the letter is filled with mistakes and typos. Of course, you're not going to hire them, which shows how important quality is.
To help you achieve this level of professionalism, here are some online tools and services:
#6 – Talking About Negative Work Experiences
We've even seen some people take the time to rant about their poor work experiences in the past through their cover letter. There are examples where people talk about how they were unfairly laid off from a past role or fired for whatever reason.
Your cover letter is not the place to do this and should be avoided at all costs.
#7 – Writing a Book
Again, think about how many cover letters and resumes a recruiter has to look through for each vacancy, and how much time they'll want to spend on each application. With this in mind, it's easy to realize you need to keep things short and sweet.
"As a rule of thumb, try to keep your cover letter under a single page, and break everything up into nice paragraphs, and even bullet-point lists, if possible" shares Jason Taylor, a recruitment manager for Eliteassignmenthelp and Academized.
Summary
As you can see, there are plenty of things you'll need to consider when it comes to writing your cover letter, and it's important you avoid these mistakes at all costs in order to maximize your chances of securing your next job in the tech industry.
––
Freddie Tubbs is a recruitment manager at Ox Essays. He also works as a business writer at Big Assignments, and contributes posts to the Vault and Australian help blogs.