5 Steps to Take Before Hiring a New Employee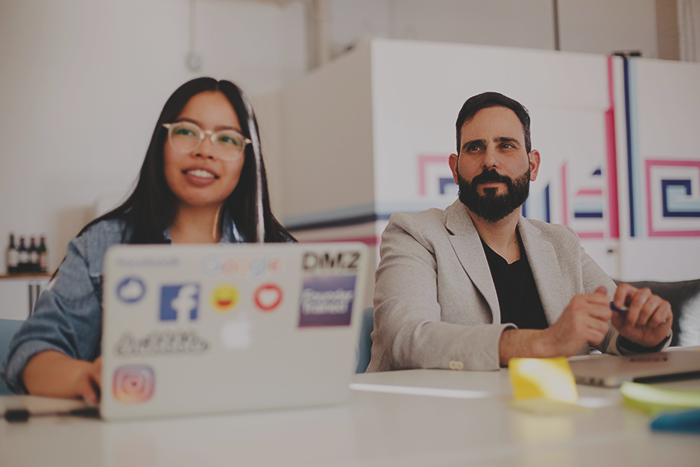 Whether a company employs ten people or one-thousand, choosing who to hire when a new position comes open has a tremendous effect on not only the company's well-being, but also the performance and productivity of the team members already in place.
By planning ahead, you can give yourself a better chance at hiring the right person and at giving them a better chance to succeed in their role.
Here are five steps to take before hiring new employee.
Step One: Talk to Your Existing Employees
It may seem obvious, but not every company communicates well with their existing staff. If you're a manager of a team, get feedback from other people you manage before you hire or even post an opening for a new position. Ask them for their take on the job description and what they feel like they would want as a new employee, know that they know what it's like to work at your company.
Step Two: Develop a Clear Plan for Success and Advancement
It doesn't matter if you need to hire an intern or a senior-level manager—everyone needs to know the guidelines for success in their new role. Increasingly, new hires also want to know what career advancement may look like when they do succeed. This desire to be promoted, and to ask for it, is especially true for millennials. You can get ahead of any awkward conversations by explaining the parameters for your new employee immediately upon hiring.
Step Three: Create an Objective Review Plan
Every company has to be careful to guard against allowing personal preferences and relationships to influence a manager's review of an employee's work. From the start, determine how employees will be reviewed according to objective guidelines, and let new employees know what those guidelines will be as well. An objective review plan pairs with the success parameters in step two to create a work environment where there are no surprises.
Step Four: Verify Your Job Description
Perhaps nothing throws off a new hire's productivity more than an inaccurate job description. Before you post your opening, go back to your team again to have them review it for any missing pieces that need to be filled within the team overall. When writing a job description, you'll want to focus on the most important parts of the position so someone who applies for the position doesn't come in with a misunderstanding of how their time will be spent.
If you need advice on writing a post that will get and keep attention, contact your Careerlink relationship manager—we'd love to help!
Step Five: Know Where to Look for Applicants
The last step is determining where to look for job applicants. If you need to hire an intern, the local college job fair may be the best place for you to begin. But if you are looking for more experienced local talent, turning to Careerlink as the go-to place can be your best move. Our team here will help put your job posting in front of the right applicants and help it get noticed.
Putting in the time to prepare your company and existing staff for a new employee can make all the difference between success and failure. Put these five steps into action to start your next search the right way.
Ready to add a qualified job seeker to your team? Log into Careerlink now to post a new position for your company.
If you're a job seeker, log in here to update your profile and find the best match for your goals.