$18M in economic development funds pledged in Prosper Omaha 2.0 campaign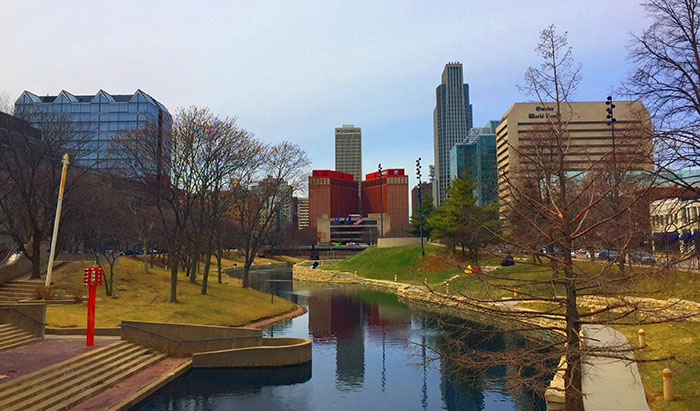 Regional response to Prosper Omaha 2.0, a strategic economic development campaign designed to fast track Greater Omaha's preferred future, has raised more than $18 million in business pledges toward the initiative's $32 million goal – nine months after launching the six-county initiative.
"Business is booming in Greater Omaha," said David G. Brown, president and CEO, Greater Omaha Chamber. "Current 2018 capital investment commitments exceed $1.3 billion, and more than 1600 jobs have been created so far this year. This is truly a place where everyone can prosper."
Greater Omaha is a No. 1 ranked up-and-coming-tech hotspot, the No. 1 Best City for College Grads to Start their Careers in 2018 and Time magazine's 2017 No. 3 Most Up-and-Coming City in America. The community has also been recognized for its "We Don't Coast" attitude, and named America's No. 2 Best Small City.
Greater Omaha is home to more than 30 communities and nearly 1 million people, with a youthful population (more than 40 percent are age 24 or younger), low cost of living and steady economic growth that outpaces the nation.
A five-year aspirational plan that accelerates a people/place/business-growth model, Prosper Omaha 2.0 is transforming a region where annual median income growth (3.4 percent in 2017) already outpaces the national growth rate of 2.6 percent, according to the U.S. Census Bureau; while higher education opportunities increasingly draw students to what Ziprecruiter calls the "No. 1 best city for college grads to start their careers in 2018."
"High median salaries and low unemployment are hallmarks of Greater Omaha," said Mikaela Borecky, senior director, fund development, Greater Omaha Chamber. "We have such gratitude to the organizations contributing to our collective momentum, and can't wait to catalyze the region for ever-more explosive growth."
The inaugural Prosper Omaha strategy launched in 2014, and produced nearly 300 landed projects, grew $4.2 billion in capital investment and created more than 13,000 jobs – thanks to $25.9 million in support from 300 investors.