10 Job Hunting Tips for Soon-to-Be College Grads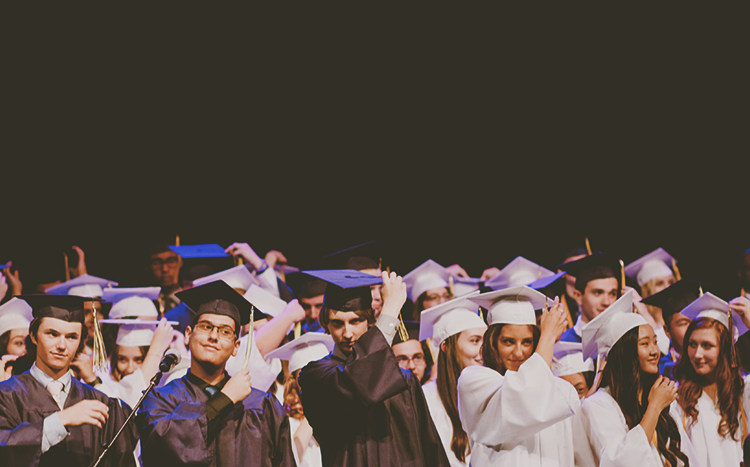 Before you know it, spring graduation ceremonies will commence for college seniors. And with those ceremonies will come a whole new era of candidates entering the job market.
If you're a student on the hunt for what you'll do once your time at your university wraps up, there's good news: The job market right now looks great for college graduates. In a recent employer survey across the country, 98% of the companies who responded said they're looking to hire new graduates.
In today's post, we're going to highlight ten ways you can get yourself a head start on your new career.
Ten Tips to Get a Head Start on Your Career
There is an almost limitless number of professions you can look to enter, but as you search for the job that best fits your unique skill set, pay special attention to how well you're aligned with these ten tips on getting ahead.
Relate Your Classes and Skills to the Real-world
Know how to relate what you learned in college to how you'll apply it in your career. This skill is especially important if you have limited work history during your years in college. Look through your course catalog to identify ways you can translate your schooling to work experience. That class you took on literature? You can apply the critical analysis skills you learned about literature to how you'll help solve customer service problems in an office.
Leverage Your Existing Work History to Your Benefit
Whether you had an internship or you waited tables for four years, your existing work history can demonstrate your preparedness for what comes next. Similar to how you may need to translate what you learned in classes to a workplace, your previous job history offers the same opportunities. If you've worked at a restaurant, you likely have an advantage in knowing how to talk with customers and manage high workloads.
Use Your Network to Promote Yourself
Networking isn't just for professionals who have been in a career for ten years. You have your own network, and it's never too early to use it. You can rely on professors with whom you had a close relationship, your school's business center, or even friends of your family to find a career that might suit you best.
Keep an Updated Resume
As a new entrant into full-time work, you likely have put in some work to make sure your resume shines. But don't let it lapse as you gather new experience; it may even be time to update it with your latest accomplishments in your last semester. You can easily add to or update any resumes you store in Careerlink, and each time you update it, you get a fresh chance to appear at the top of the list to interested employers.
Get Your Social Media Accounts Ready
Up to seventy percent of future employers will look at your social media activity when they want to know more about you before asking you to an interview. Keep your social networking up-to-date with a new profile picture and review your recent posts to be sure that any public-facing activity is something you want an employer to know about you.
Identify a Specific Industry You Want to Work In
One way to increase your chances of landing a job is to narrow your focus when you first begin your search. Identify the industry or profession that best suits you, and put your full attention to looking for jobs there, rather than casting too broad of a net.
Attend Those College Job Fairs You've Been Putting Off
Spring brings more than warm weather—it usually brings a job fair or two. Many of the best local organizations close to your college attend job fairs to fill their entry-level positions. Don't pass up a chance to meet in-person with the people who will eventually be hiring so you can leave your mark.
Be Open to Internships
If you don't find the long-term company you want to work for right away, be open to more opportunities. Apply for internships or short-term positions as a way to keep yourself in the workforce and continue to build your skills.
Practice Your Interview Skills
Go into interviews prepared and practice your answers beforehand. Keep a special eye on how you can demonstrate your ability to communicate, stay organized, use critical thinking to solve problems and bring positivity to your new employer.
Start Looking Early
Maybe the best solution is to start your job search right now. Don't wait for graduation. The more time you give yourself to find a position before you graduate, the more successful your search will likely be.
How Careerlink Helps Students Find a Career
Careerlink is more than your average job board, it's an active job hunting environment.
We alert local employers to new candidate profiles that may best fit their positions, and we do the same when we find a perfect match for job seekers like you. Log in now or sign up to get started on the path to discovering your first career.